Paul Hogan's ex-wife Noelene breaks silence to set the record straight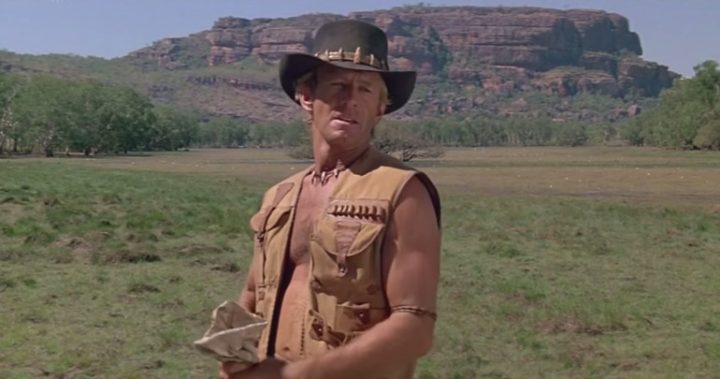 It's been almost 27 years, since Noelene Hogan split from Crocodile Dundee's Paul Hogan and she has now broken her silence.
A television mini-series is aptly named Hoges – Paul Hogan's nickname – is set to air and Noelene wants to set the record straight because she is concerned about how she will be portrayed in it.
At the time of the break-up, the mother-of-five Noelene and Paul put on a civil front, with the actor's first wife claiming the two "still speak."
But the truth is, said 76-year-old Noelene, "He doesn't speak to me,"
She revealed that the couple didn't speak for 17 years after the break up.
Ad. Article continues below.
It was a bitter divorce as Paul left her in 1990 for his much-younger Crocodile Dundee co-star, Linda Kozlowski.
Noelene has poked fun in the past about Paul and Linda's relationship, which came to an end in 2014, saying, "I had him when he was young, virile and handsome."
"He's still got a good butt and good legs, but she's got him in older times when all he wants to do is sit around the house and not go out, "said Noelene who married second husband Reg Stretton in 2000.
"I was the one who had the best years of his life," said Noelene who now has 10 grandchildren.
In the show, Paul's former flame will be played by Playschool's Justine Clarke, and the iconic actor will be played by Josh Lawson.
Marny Kennedy, an up-and-coming actress, will play a young Noelene.
The show is also set to see Packed To The Rafters' star Ryan Corr as Hoges' best friend John "Strop" Cornell.
Winners & Losers star Laura Gordon will play Linda, and Puberty Blues actor Sean Keenan will play Paul in his younger years.
In 2014, following his split with Linda, Paul opened up to Herald Sun about his secrets to love.
"If you're real lucky, they'll stick around for a long time. If not, you move on,' he stated.
"I haven't given up."
Did you watch Crocodile Dundee?