Paul Hogan thinks Donald Trump is "pathetic"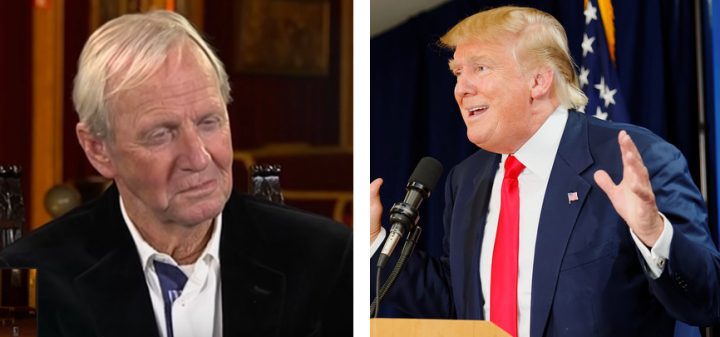 Another week and another time that US President-elect Donald Trump has taken to his social media website of choice, Twitter, to send another barrage of tweets towards Alec Baldwin and Saturday Night Live for their portrayal of him.
Ad. Article continues below.
Trump has labelled the long running hit comedy show as "unwatchable", but he continues to tune in each week as they continue to mock the behaviour that he continues to do including going on Twitter to attack things he doesn't like.
This week Alec Baldwin has hit back saying that he'll stop doing the character if Trump releases his tax file.  Something that was a sticking point during the election.  While another activist has had her "rant" against Trump's behaviour go viral when she tells him that his job has millions of lives attached to it and he's more worried about people making fun of him than the job at hand.
Our very own Paul Hogan has weighed in on Trump in typical Hoges fashion.  In Australia to receive the Longford Lyell Award, for "a truly outstanding contribution to the enrichment of Australia's screen environment and culture", at the Australian Academy of Cinema and Television Arts Awards, Hoges let fire.
Hogan told reports, "It's pathetic, isn't it," before adding "Alec Baldwin is lovely in it. He just nails him to perfection."  Hogan thinks that the US has outdone Australian when it comes to Trump being a leader.  Compared to Trump, though, Hogan said: "I'd rather have Sir Les."  A reference to the Barry Humphries' rude and ghoulish former politician Sir Les Patterson character.
What do you think about Hogan's comments?  Do you think Australia could have their own Trump in the future?  Do you think there is a Trump-like politician in office already?  Is everyone being unfair towards Trump?