Pat Rafter reveals why he quit tennis: 'I just wasn't in the mood'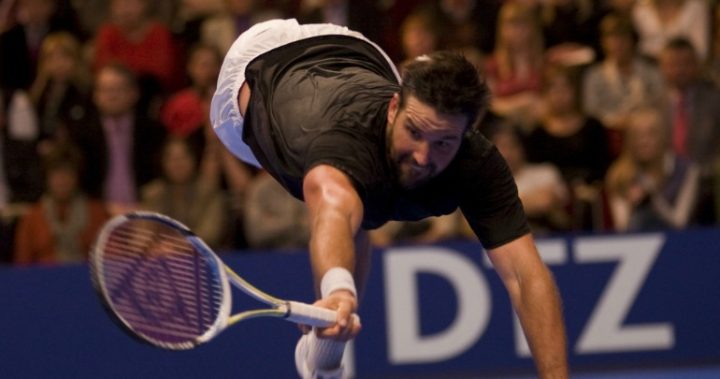 With Bernard Tomic throwing caution to the wind and wanting to "piss a few people off", tennis legends galore have been asked to comment on the situation. On KIIS FM's Hughesy & Kate show, Pat Rafter gave his two cents and revealed a few secrets of his own. 
Rafter says that during his time as Davis Cup captain and performance director of Tennis Australia, he wanted to "try and change the culture" but it was never meant to be. 
"I realised I had no impact on these guys [including 18-year-old Tomic] whatsoever and they couldn't relate to me and I couldn't relate to them," Rafter says.
"It's probably a lot of bad timing. I wanted to try and bring back some really strong, ethical morals we used to live by and I just found I couldn't do it."
The negativity and inability to change the culture made Rafter feel like he was trapped. 
Ad. Article continues below.
"I just wasn't in the mood for that kind of thing. I didn't need it in my life."
Rafter believes the difference between his generation of tennis players and the new crop coming through at present is the ability to accept constructive comments and learn from them.
"That was the era we got brought up with," Rafter says. 
"I'm not sure this generation takes that sort of criticism as positive criticism."
Rafter seems to have hit the nail on the head, especially with Tomic's comments bouncing around the internet and Nick Kyrgios's constant temper tantrums making headlines. 
Ad. Article continues below.
It's not the first time Rafter has spoken out about how the younger players handle themselves, and it's certainly not the first time he's commented on Tomic's behaviour. 
Read more: Tomic reveals what he really thinks of his tennis career
When Tomic was accused of "tanking" against Andy Roddick in 2012 (something Tomic has vehemently denied), Rafter said his behaviour was "disgraceful".
"Maybe I shouldn't have said that. Maybe it should have been said between him and me."
But on Sunday Night, Tomic levelled an accusation at Rafter himself, telling interviewer Melissa Doyle that Rafter is "not that much of a nice guy" behind closed doors.
Ad. Article continues below.
Read more: I'm rich, you're not: Bernard Tomic piles new insults on tennis fans
Rafter admits there's some truth in that, pointing out that he, like most people, puts on "different faces for different occasions".
"He's got a point and he's got a voice and he can say what he wants to say," Rafter says. 
"We see life a little bit differently." 
Do you think Pat Rafter should have tried harder to affect change in younger tennis players while he had the chance?