Parliament votes on same-sex marriage plebiscite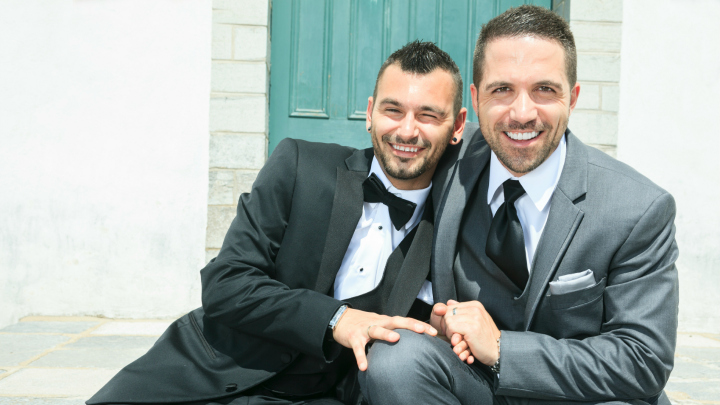 The Senate has had the final say on the same-sex marriage plebiscite, and depending on where you sit on the issue, the outcome doesn't come as much of a surprise.
After 14 months of public and political debate, senators voted 33 to 29 in favour of rejecting the $170 million public vote on the issue overnight.
So, who voted for and who voted against?
Well, Liberal and Nationals senators (except openly gay Liberal senator Dean Smith who abstained), One Nation senators, Liberal Democrat Senator David Leyonhjelm and Tasmanian senator Jacqui Lambie voted in favour of the plebiscite.
The Greens and Labor were supported by the Nick Xenophon Team senators and Derryn Hinch to vote against the plebiscite.
Ad. Article continues below.
A number of senators from both sides of the debate made speeches in support and against the plebiscite, with passionate arguments from both sides.
Those against the plebiscite had argued it would be harmful to the mental health of the LGBT community, while those in favour argued the quickest path to same-sex marriage was a public vote.
So, what did the senators have to say for themselves?
Well, the ABC is reporting Attorney-General George Brandis accused Labor senators of  "playing politics with gay people's lives".
"A vote against this bill is a vote against marriage equality," he told parliament.
Ad. Article continues below.
"And those who claim to believe in marriage equality, but nevertheless, for their own cynical, game-playing reasons, are determined to vote against it, should hang their heads in shame."
On the other hand, Labor senator Louise Pratt called the plebiscite "an utterly demeaning act".
"No child should have their family status a subject of public debate like this," she said.
So, what's next?
Well, marriage equality advocates say the road is now clear for a parliamentary vote on the issue.
Ad. Article continues below.
Chair of Australian Marriage Equality Alex Greenwich is calling on same-sex marriage supporters to focus their efforts on calling for a vote in parliament. 
"We know that a majority of Australians, indeed a majority of parliamentarians, support this reform," he told the ABC.
"We hope that we can all work together to finally get this through our Parliament."
But that may not be likely.
While Malcolm Turnbull hasn't made any announcement about what his party plans to do now, Nationals MP Andrew Broad said the government had no plans to revisit the issue during the next three years.
Ad. Article continues below.
"If the Labor Party wants to block that (the plebiscite) then there will be not vote on same sex marriage for this term, and I anticipate that will probably be our policy heading into another term of Government," he told the ABC.
Broad also cast doubt over any possibility of a conscience vote for government MPs.
"I don't think that's going to happen," he said.
"The Coalition's position was determined by the party room, it remains our position."
What do you think? Are you glad the plebiscite was defeated? Should there be a vote on same-sex marriage in parliament?