Palmer says Bishop should be replaced by a younger model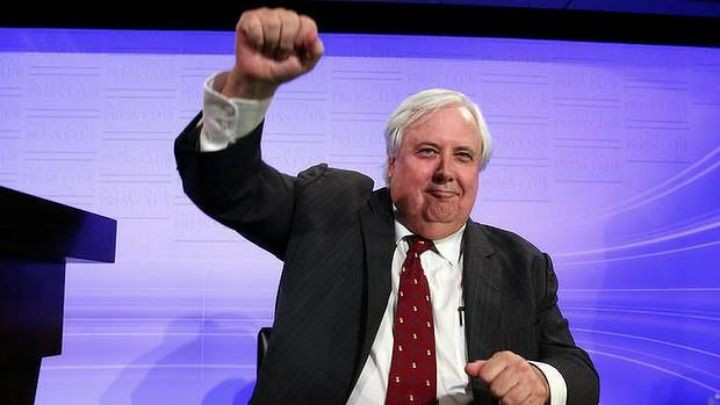 While we in no way condone Bronwyn Bishop's recent action or past digressions, we feel compelled to rise to her defence in response to Clive Palmer's comments on ABC's Lateline last night.
Mr Palmer, at a time where Australian over 60s are being told they need to work for longer, yet face incredible levels of discrimination in the workplace, it's just not on saying that anyone should resign because of their age. Especially when Mrs Bishop is only 72 and clearly has no desire to give up work.
The leader of the Palmer United Party told the ABC last night he thought she should resign.
"She's been there a long time, over 20 years, and she's now 72 years of age," said Mr Palmer. "It's time to roll over and give a younger person a go, I think".
At least Mr Palmer seems aware of the debate about attracting more women to parliament, as he put forward independent MP Cathy McGowan as a potential candidate for Mrs Bishop's job.
Ad. Article continues below.
Mr Palmer's statements come the day after he confounded the internet with a bizarre, smudgy-lensed "bye bye Bronwyn" video, which you can watch below. In the clip he giggles and waves at the camera. Mr Palmer reenacted the video on Lateline last night.
"She's demonstrated over a long period of time that she's very biased in the role of Speaker," said Mr Palmer. "Bronwyn should know that if she resigns from Parliament she'll still get the same entitlements. She doesn't need to put us through torture for a year-and-a-half to get her own personal entitlement".
He also suggested an independent speaker would make parliament more fair, although Mr Palmer says he doesn't have the "right temperament" for the job.
That said, the mining magnate says wouldn't have his snout in the trough.
"Can you imagine the headline 'Clive Palmer catches chopper at taxpayers expense'? I've got my own chopper," he quipped.
Ad. Article continues below.
The original, bizarre video…
Do you think Clive Palmer's comments about Bronwyn Bishop's age are out of order?