'Paleo' Chef Pete Evens claims "doctors don't know" what he knows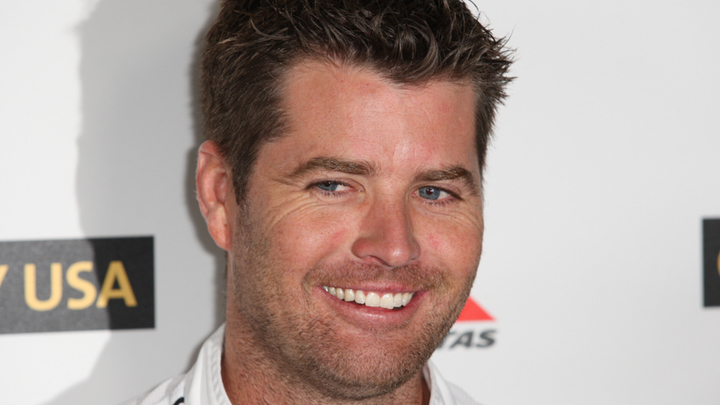 When people use the term extremist, a lot of time people think of religion. While that can be true people can be extremist about a lot of things. Just look at the culture online when a celebrity does something that a group of people don't like. That's extremist.
Many have labelled Celebrity chef Pete Evans as a food extremist because of his radical views on nutrition. He has blasted a lot of science backed eating before but this time, he's taken aim on the "myth" that calcium from dairy is helpful against Osteoporosis.
While taking part in a Facebook discussion, a person that had just been diagnosed with Osteoporosis was asking him for his advice. His suggestion was that she remove dairy from her diet "as calcium from dairy can remove the calcium from your bones." When the user said they were going to have to do more reading into that, he responded with "most doctors do not know this information".
One Endocrinologist and medical director of Osteoporosis Australia took great umbrage with Pete's comments. Professor Peter Ebeling told The Daily Telegraph "He shouldn't be saying these things. It's really bad and just not true.
"The keystone to preventing osteoporosis is adequate calcium intake and this is achieved by three (daily) serves of calcium-rich foods like dairy. Dairy is the most easily available source and has the highest calcium content in it." Peter continued that Evans "has a high media profile and he does have a responsibility, but you can't assume what he says is scientifically correct". He concluded with "Osteoporosis Australia is happy to work with him and make him an ambassador to give the correct message."
Ad. Article continues below.
It's just not Osteoporosis that Pete Evans criticised but also another user's cholesterol tablets. Telling the user "look into the side effects and the science showing how dangerous these meds are". Pete also told the user that cholesterol medication could cause Alzheimer's disease and then directed them to his $149 10-week program.
Cardiologist and Heart Foundation chief medical adviser Professor Garry Jennings fired back at the Celebrity Chef saying "I don't think he has the background training to be making these kinds of ­judgments, and they are not without consequence". He concluded "People are put at risk of death (with this advice). It's ill considered."
With Evans already in the hot seat for claiming that sunscreen had poisonous chemicals in them and advised people not to use them, he seems to be kicking it up a notch.
Do you believe he has information that doctors don't? Or do you think he is only saying these things to get people to buy his products?