Palace releases "creepy" video of Prince George, Princess Charlotte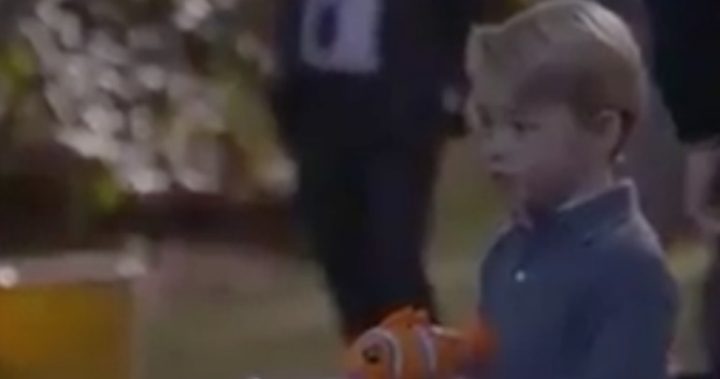 You might remembering seeing the cute photos of Prince George and Princess Charlotte playing at a children's party during their trip to Canada?
Well, Prince William and Duchess Catherine have released a video of the day – and it has the Internet talking.
"We have created such happy memories for our children during this visit," the couple said.
But, fans of the Royal Family have described the video as "eerie" and "creepy".
So, what's the fuss about?
Ad. Article continues below.
Well the video was edited to be in slow-motion, overlayed with what some are describing as "eerie" music.
Despite the fact it was a clear sunny day, the video appears to be edited to make it darker and dimly lit.
Fans and royal watchers have taken to social media, with some describing the video as "morose" and comparing it to the trailer of a horror movie.
"This was like an in memoriam video. How weird." one Twitter user wrote.
Ad. Article continues below.
"Whose idea was it to use creepy music and dark slow-mo pictures? Very weird," another wrote.
Prince George and Princess Charlotte stole the show during their tour of Canada, with many heart-warming photos and moments captured of the family.
What do you think of the video? Is it creepy or are people just over-reacting?