Palace changes 357 years of history in fab Changing of the Guard video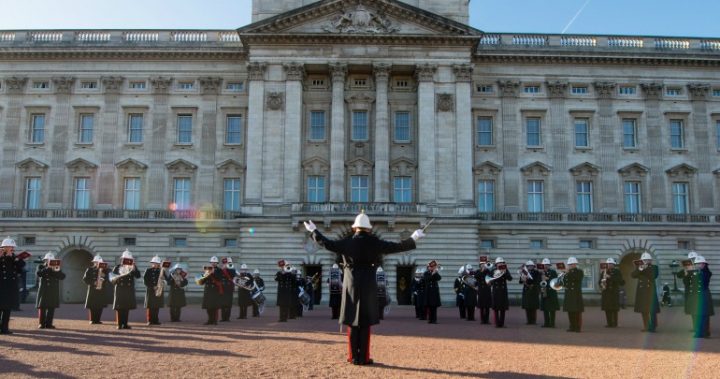 Any tourist visiting Buckingham Palace on Sunday was in for a treat – they managed to catch a slice of history being made.
For the first time, the Royal Navy sailors performed the iconic Changing of the Guard ceremony, with 86 sailors from 45 different parts of the navy spend a month training for the routine before carrying out the honoured duty, British newspapers reported.
The Telegraph said that the Changing of the Guard has been taking place since King Charles II was restored to the throne in 1660, but it's normally done by one of the first Foot Guards Regiments from the army's Household Division.
Visitors to London flock to the palace every day to watch the ceremony, which is done in full uniform and with drums, bugles and other instruments. On this occasion, the sailors marched through the gates to the theme tune of hit series Game of Thrones played by the Band of the Royal Marines.
The Captain of the Queen's Guard was Lieutenant Commander Steve Elliott, who is believed to be the first from the navy to have fulfilled the role since Sir Walter Raleigh in 1587.
Ad. Article continues below.
 The BBC said that the navy was asked to perform the ceremony to mark 2017 as the Year of the Navy, which former defence secretary Sir Michael Fallon has called "the start of a new era of maritime power" for the nation that once ruled the world's oceans.
You can watch all of the pomp of the ceremony in a video posted on Instagram by the Royal Family.
Have you seen the ceremony in person while visiting London?