Over 60s leading new sexual revolution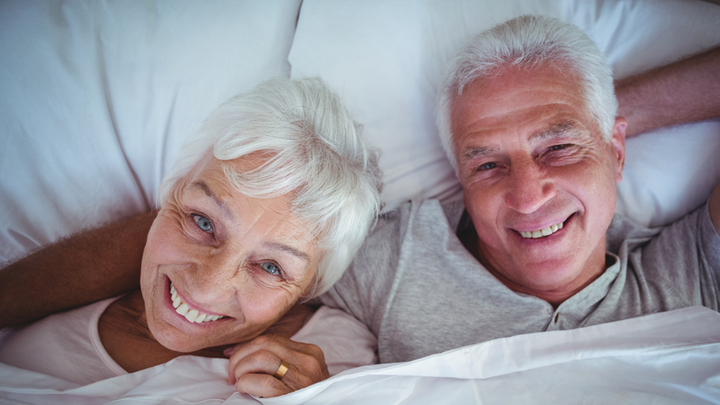 There is a view that the sexual revolution is a young person's game, but that's seemingly not the case.  While many people well into their 90s still have the desires that need to be fulfilled.
So why the stigma?  Why do many have an issue with over 60s sexuality?  Even to the point where in some aged care facilities married couples are forced to sleep in separate beds.  Why?
While a lot of the younger people are taking to social media to discuss "freeing the nipple" a lot of over 60s want their sexuality released as well.  In one case a daughter was getting complaints about her father, who suffered from early stages of dementia, acting out where he was staying.  She recognised that this was sexual frustration.  "He's been a widower for 40 years; when my mother died, he went into quite a dark depression for about 25 years," she shared with ABC. She arranged with her father's carer to have a sex worker visit and noticed an immediate turnaround.  She said, "He's much calmer. He's very happy. He was like a cat on a hot tin roof, to the cat that got the cream."
Why didn't anyone think of it before?  Why did it have to get to such a problem before action was taken?  Is it because of a younger person's prejudice towards an older demographic?
Dr Walter M. Bortz, who wrote the book We Love Too Show and Die Too Long told WebMD "The reality is that older people are a lot sexier than younger people think. The common notion is that when you are old, you don't — and maybe shouldn't — have sex. Our studies have shown that older people are sexier in attitude and performance than they have been credited for."
Ad. Article continues below.
So while the younger generation is always telling the world that they need to have their sexuality accepted in all it's wonderful forms, it might be time for them to follow their advice and take the over 60s as well.
Do you think there is a negative stereotype on over 60 sexuality?  Do you think everyone should just keep their bedroom business to themselves?