Over-60 couple's hilarious lip sync challenge goes viral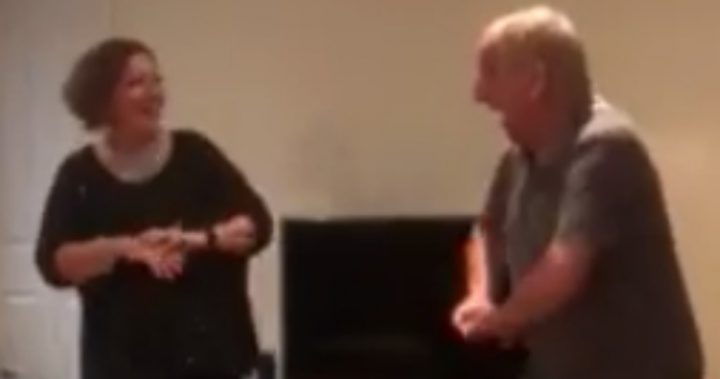 You've probably seen or at least heard about the lip sync challenge on social media.
Basically, it's people filming themselves lip syncing to a song and challenging their friends to do the same.
While it's something your grandkids are probably doing, one over-60s couple has given it a go – and their moves have become a viral sensation on social media.
Bonita Muir filmed her mum and dad lip syncing the song Cinderella Rockefella and what a fantastic performance it was!
"Tonight my nephew organised a family Lip Sync Challenge," she wrote.
Ad. Article continues below.
"The winners were my mum & dad who were absolutely hilarious! I think I get my dancing talents from them."
The video has been viewed more than 5000 times and it's won the couple plenty of fans on Facebook!
Bonita also uploaded a video of her dad doing a solo lip sync challenge to the song I Can't Do My Bally Bottom Button Up.
The 71-year-old certainly has the moves!
Ad. Article continues below.
"By popular demand here is my dad's solo from our family's lip sync challenge on Saturday night," Bonita said.
"This one had us in hysterics!"
Check out the video below, it's sure to put a smile on your face!
How great is this?! Did this make you smile?