Outcry after Murdoch writes insensitive tweet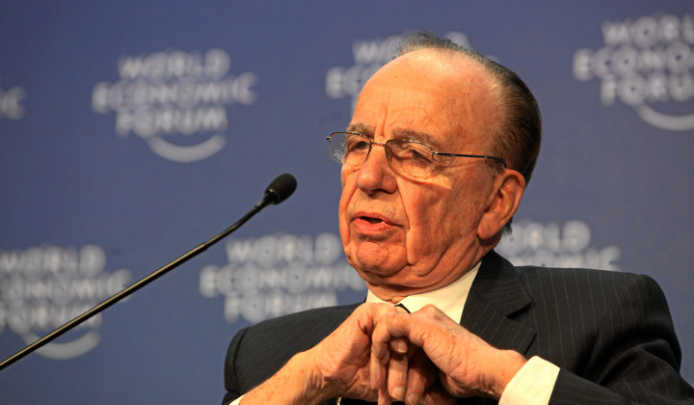 Social media has gone into a spin after Rupert Murdoch used his Twitter to voice his opinions about Muslims. He told his 500,000 followers that "Maybe most Moslems peaceful, but until they recognize and destroy their growing jihadist cancer they must be held responsible".
Since the tweet went viral, many have weighed in on the issue, included Australian comedian Adam Hills, who tweeted this to Murdoch: "Maybe all Australians lovely but until we recognise and destroy the growing pus sore that is we must be held accountable".
Adam's tweet has since been retweeted over 2,000 times and is still gaining momentum as the public show distaste for Murdoch's insensitive comments that imply all Muslims should be taking to task for the actions of extremists.
The tweet comes just days after shootings in the offices of French satirical magazine Charlie Hebdo shocked the world.
Even Harry Potter author J.K. Rowling condemned the media mogul's tweet, writing on her own account, "I was born Christian. If that makes Rupert Murdoch my responsibility, I'll auto-excommunicate".
Ad. Article continues below.
Murdoch still remains blissfully unaware of the storm he has caused and has said that there is "Big jihadist danger looming everywhere from Philippines to Africa to Europe to US" and "Political correctness makes for denial and hypocrisy".
So what do you think? Was he right to broadcast his comments about Muslims? Or was he completely out of line? Tell us below.