Outback Romantic Comedy set to take the world by storm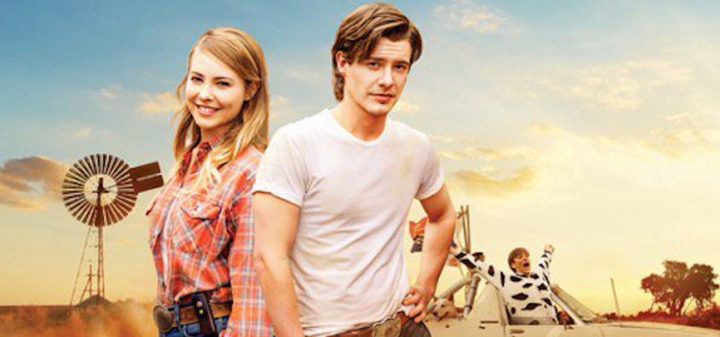 It's been a long time since an Australian romantic comedy has dominated the rest of the world.  And yes, for this story I'm considering Crocodile Dundee as a romantic comedy.  Some would say that it's due time for a new film to do just that, and it looks like Spin Out could be that film.
Ad. Article continues below.
Co-Written and Co-Directed by Doug Anthony All Star and former host of Don't Forget Your Toothbrush comedian Tim Ferguson, Spin Out is about love, dirt, mud, and utes in the outback.  While Tim is a first-time director, this isn't his first rodeo in the comedy world and promises that the film's humour isn't "too ocker" and that it will play for all.  Tim also told news.com.au "Laughter, can be a great back door to emotion."  The film was also co-written by Edwina Exton and co-directed by Marc Gracie who directed Full Frontal and Jimeoin.
The film stars Xavier Samuel and Morgan Griffin who are already on the verge of stardom and have appeared in some big budget Hollywood fare already.  Xavier appeared in Fury with Brad Pitt as well as The Twilight Saga: Breaking Dawn – Part 2.  Morgan got to star alongside the biggest movie star in the world currently in Dwayne "The Rock" Johnson in the disaster film San Andreas that was filmed in Australia.
Spin Out also has a great supporting cast in Lincoln Lewis, Melissa Bergland, Tess James, and Brooke McClymont.  The film has big support of a major studio with Sony Pictures!  Managing Director Stephen Basil-Jones told Cheeky Monkey that ""We're thrilled to be involved with such a great local project, which we've championed over several years to get made. We've worked closely with the filmmakers to ensure we deliver a thoroughly entertaining movie that will resonate with a broad youth audience. The music too will be a key asset for us, and we've received fabulous support from our partners at Sony/AT Music Publishing".
The film is out now and is already getting great reviews.  If you see Tim online be sure to tell him what you think of the film.