"Our most skilled and gifted people are in their 60s and 70s", so should we have a new 'optional lifestyle age'?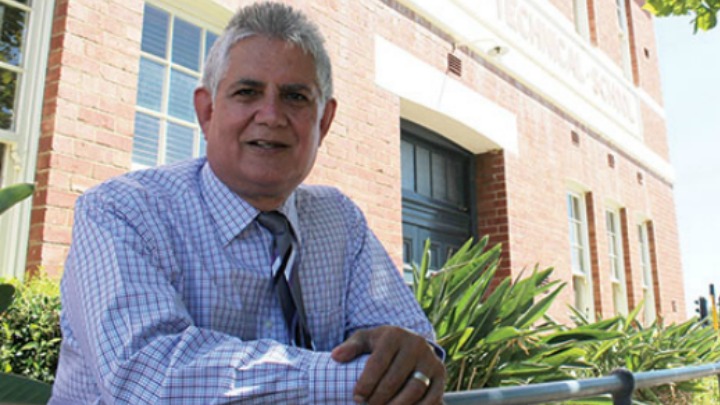 Leaving work can be tough for many of us who love our jobs and get tremendous satisfaction from it. Once the farewell party is over at work the days can loom large, with hobbies and other forms of pastime only partially filling the void.
Well, it seems those of us who would like to stay on longer now have a friend in a high place who believes it should be up to the individual.
New Assistant Health Minister Ken Wyatt believes retirement should be optional and older Australians with valuable skills and knowledge should be encouraged to stay in the workforce.
And he's in the right seat to do something about it.
Mr Wyatt was sworn in yesterday as the country's first indigenous member of the Federal Government executive.
Ad. Article continues below.
Straight away Mr Wyatt said he believed engaging older Australians in community activities and the workforce was integral to keeping them healthy.
"Looking at pathways of keeping them engaged in the workforce will ease some of that burden, and I think the elements around Australia's own treatment of its ageing population will be different once we acknowledge that some of our most skilled and gifted people are in their 60s and 70s," he told The Australian.
"It seems strange — in Aboriginal society we have elders, that we revere their knowledge, their skills are paramount in shaping some of the direction that we take … and yet in Australian society we are prepared to let that same knowledge of eldership dissipate instead of harnessing it and using it.
"The intellect that anybody has is their greatest capital. Our bodies do weary, they do become frail, but it doesn't stop our mind from being creative and providing the type of thinking that is needed."
Mr Wyatt added baby boomers could be encouraged to stay in the workforce by having an "opt-in" retirement system.
Ad. Article continues below.
"Allow people to have options. I'd prefer it not to be called retirement age, to be quite frank. I think it should be an optional lifestyle age."
A former health bureaucrat, Mr Wyatt has been given the task of helping Health and Aged Care Minister Sussan Ley on aged care and service delivery in the health portfolio.
Aged care was added to Ms Ley's responsibilities yesterday following complaints from lobby groups and Labor that aged care had been forgotten in a cabinet reshuffle.
Should we be allowed to retire when we want and not just forced to because we have reached a certain age? Is our new minister on the right track with his suggestion of "an optional lifestyle age"? Tell us what you think.