Our gambling addiction: $2.5 billion lost on pokies this year... and that's just in one state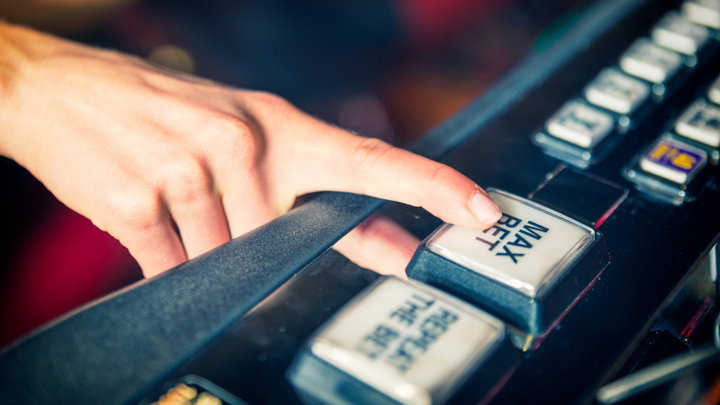 It's one of our nation's darkest open secrets, but now the true extent of our pokies addiction has been revealed… and it seems we aren't slowing down.
In new figures from the Victorian Gambling Regulation Authority show Victorians lost more than $2.5 billion on the state's poker machines last financial year.
And these statistics show losses were up almost 3 per cent on the previous year with the City of Brimbank having the greatest losses: more than $140 million.
It seems those in the most disadvantaged areas were the hardest hit – and those with a lack of disposable income i.e. those on welfare, were the ones spending up.
It's led a call for more to be done by the government, and potentially impose a $1 bet limit on machines.
Ad. Article continues below.
The reality is that Australia has a gambling culture – 70 per cent of us have participated in gambling, and over $12 billion a year is spent playing the pokies.
And it's not just the gamblers who lose money, society does too. The flow-on effect is said to cost taxpayers $4.7 billion a year.
Just last week the government's pokies pre-commitment scheme was pushed back after the gambler endorsing the scheme doubted its effectiveness.
The Age reports Hampton Bowls Club member Billi Barnes said she doubted her serious gambler friends would sign up to cap their time at the pokies.
Gaming Minister Jane Garrett said the voluntary pre-commitment scheme was a first for Australia. The system will link all gaming machines across Victoria, allowing people to track their spending wherever they are playing pokies.
Ad. Article continues below.
A problem with the new system is that pokie users will be able to exceed limits if they just ignore the notice.
Greens Gambling Minister Colleen Hartland believes only mandatory pre-commitment would ensure addicted gamblers would stop once they reached their desired limit.
"Voluntary limits will do nothing," she said. "Neither the previous Coalition government, nor this Labor government, have had the guts to stand up to vested interests or to cop the budget hit from implementing real problem gambling solutions".
Tell us, do you think there should be tougher restrictions for problem gamblers? Or should it be across the board? Do you use poker machines?