Other council's shamed as Japanese crew perform jaw-dropping repair on a massive sinkhole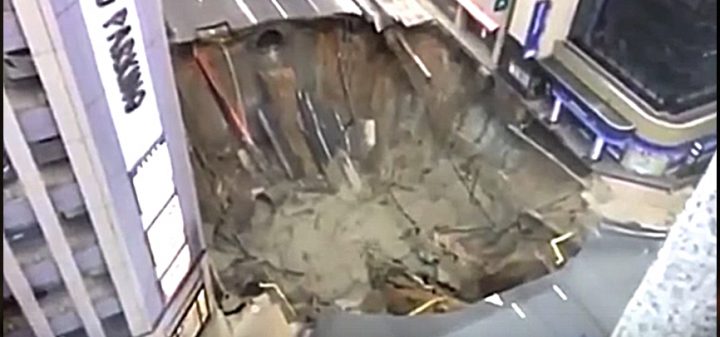 Some road crews and councils around the world are hanging their head in shame after they were shown up by an exhausted Japanese crew.
Potholes and road damage are annoying, more made more so by the time it seems to take for repairs to be done. After muddy water flowing under a street caused a massive sinkhole to open up in the central business district of the Japanese city of Fukuoka a lot of businesses were left without a road.
While many hoped that the hole would be fixed quickly, not many were expecting that the street would be back up and running in just one week! Crews worked around the clock to clear away the problem, assess the damage, repair the damage, fix damage to gas and power lines, and redo the road. The effort has marvelled a lot of people around the world and hopefully grants the planners, engineers, and workers that did the work a much deserved holiday!
Ad. Article continues below.
In a statement of pure humbleness from the city's mayor, Soichiro Takashima, he said: "We're very sorry for causing great trouble." The mayor should be proud of his crew for getting on top of the problem that would have been devastating to most cities for a longer period.
So the next time there is a pothole or even a large overhanging tree branch over your house from a council tree, and the council tells you that it could be a few weeks before they can attend to it, maybe share this story with them.
What do you think? Is it an amazing success for the Japanese workers or a benchmark that all councils around the world should have? Have you had a council problem that was a lot smaller than this that has taken much longer than a week? Let us know in the comments below.