Oscar Pistorius moves to another prison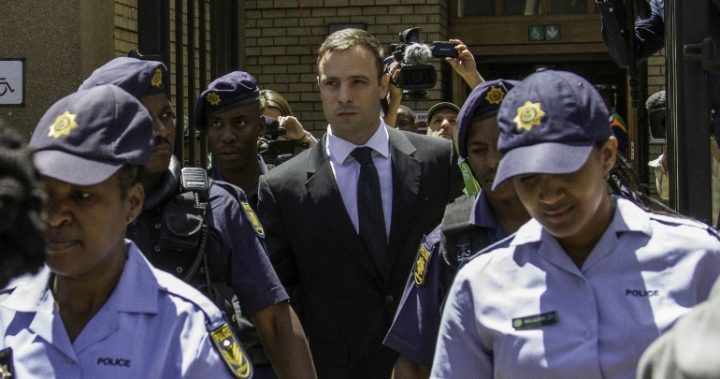 Serving a six-year sentence for the murder of his girlfriend Reeva Steenkamp in 2013, Oscar Pistorius has requested he be transferred to another prison to serve out his sentence.
Ad. Article continues below.
Initially serving his time in the Kgosi Mampuru II prison, a large prison in Pretoria said to house around 7,000 inmates, Pistorius placed a request to be moved to a centre just outside of Pretoria that is better adapted to inmates with a disability.
The Atteridgeville Correctional Centre is far smaller, houses inmates serving up to six years, and has a rehabilitation and development program for its offenders.
"The transfer was in line with his special needs," Department of Correctional Services spokesperson Singabakho Nxumalo told the AFP. "The new prison caters for people with special needs: it has been revamped to include facilities like bath tubs."
The six-year sentence, which has been increased from the original five-year sentence handed down in July, is currently being appealed by prosecutors who feel it is "too lenient" and "does not fit the crime" Pistorius committed.
The Paralympian, famously called 'The Blade Runner', was convicted of shooting his model girlfriend on Valentine's Day 2013. He has always maintained that he mistook her for an intruder.
What do you think about having a prison especially designed for disabled offenders? Do you have any thoughts on Oscar Pistorius's conviction? Share them with us.