Oscar Pistorius gets ticket out of jail due to health reasons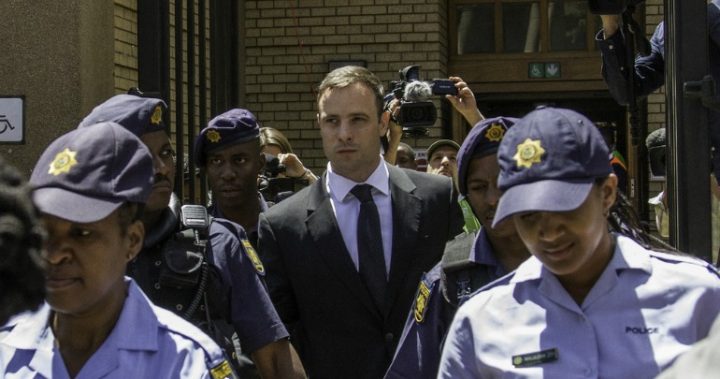 Almost one year to the day since Pistorius was rushed to a hospital for cuts on his wrists, the Paralympic champion has had another health scare, this time due to severe chest pains.
"We can state that offender Oscar Pistorius was taken to an outside hospital facility this morning for a medical examination, and is expected back in the facility later today," Department of Corrections spokesperson Logan Maistry said.
However, Maistry soon revealed that Pistorius would have to stay at the hospital overnight "for observation".
While Maistry was unable to give any details about Pistorius's medical issues due to departmental regulations, Pistorius has his own spokesperson to take the reins.
"He's fine now," Johan van Wyk said, confirming that chest pains had been behind the visit to Kafalong Hospital.
Ad. Article continues below.
Though Pistorius visited hospital last year for cuts on his wrists and a hospital spokesperson confirmed that "contraband" had been found in the athlete's cell, Pistorius denied that the cuts were linked to a suicide attempt.
Pistorius is one year into his six-year prison sentence for the murder of his girlfriend, Reeva Steenkamp, which occurred in 2013.
The double amputee was convicted for culpable homicide in 2014, receiving a five-year sentence. A later appeal resulted in the sentence being extended to six years.  
In November last year, Pistorius was transferred to a correctional centre better suited for disabled prisoners.
Do you think he's telling the truth this time?