Oprah unveils dramatic weight loss in gorgeous video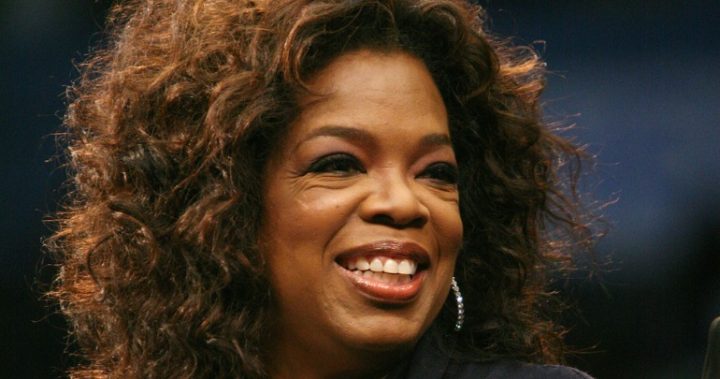 It's no secret that like many of us, Oprah has battled with her weight over the years. One of the most endearing things about the talk show host though is how she shared her journey with her audience and brought us all along for the ride.
Throughout her time on TV she documented her journey and was brutally honest about the ups and downs of her yo-yo dieting over the years – something many of us can relate to.
Like most baby boomers it seems that the older she's become the more she has learned to love the body she's in and she's had a dramatic turnaround over the past year, changing her lifestyle and the way she eats.
Now, Oprah has revealed that she's lost 18kg over the last year and she certainly looks amazing!
Ad. Article continues below.
She showed off her fabulous figure in a video for Weight Watchers, who she's a spokesperson for, and was pictured picking fresh veggies from her garden and playing with her adorable dogs.
While it's fantastic that she's looking so fit, the most important thing is that she's healthy now and that's all any of us should really strive for!
Ad. Article continues below.
It can be difficult these days to stay healthy and active thanks to our busy lives and many over 60s struggle to maintain a healthy weight.
For many women, learning to love our bodies and take care of them as we get older is becoming a big priority. And why shouldn't it?
After a lifetime of looking after everyone else, it's important to really take the time now and look after ourselves for a change. We deserve it!
Oprah's fans have come out in droves to applaud her on her massive achievement and we have to agree – the lady is looking good!
Have you struggled with your weight and body image over the years? How do you feel about your body now you're in your 60s? Are you a fan of Oprah?