One year on and there's a new David Bowie release to look forward to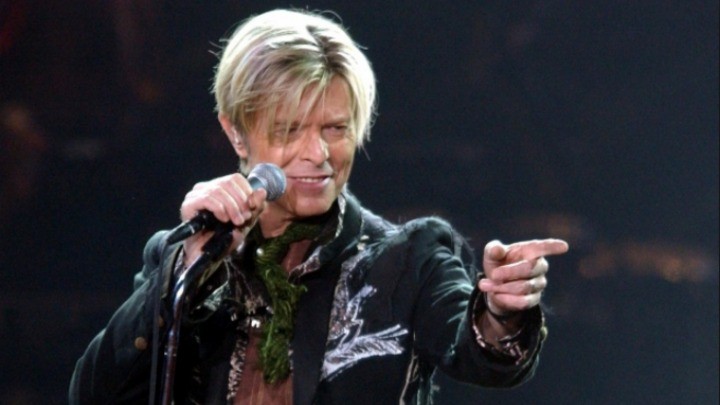 You may well have been one of the millions of hearts that broke on January 10,2016 when it was announced singer, songwriter and actor David Bowie had died, but the star's final recordings have just been released as a surprise to his fans.
The EP, title No Plan, was released on January 8 on what would have been Bowie's 70th birthday.
Remembering #DavidBowie on what would have been his 70th birthday… Gone, but far from forgotten ❤ pic.twitter.com/rkOUTa3rxq

— Tom Knight (@TJ_Knight) January 8, 2017
You will be able to hear some of the singer's last known recordings and will also get three new tracks — 'No Plan', 'Killing a Little Time' and 'When I Met You' as well as 'Lazarus' from his last album Blackstar. The four songs are Bowie's final studio recordings.
Ad. Article continues below.
A video also released under the same name features a bunch of ghostly, flickering television sets in a store called 'Newton Electrical', which is said to be a reference to Jerome Newton the character played by Bowie in the film The Man Who Fell To Earth.
Before the EP and video release, Bowie's wife of 23 years, Iman, shared a touching hand-drawn image of the singer as a young boy to Instagram. In the image the boy has Bowie's trademark red and blue lightning bolt drawn across his face.
Ad. Article continues below.
It has been almost one year since David Bowie passed away from liver cancer. In a new BBC2 documentary the director of the singer's 'Lazarus' music video, Johan Renck, says Bowie had no idea his cancer was terminal until three months before his death.
Are you a David Bowie fan? What was your favourite song or performance of his? Will you be getting his new EP?