One Nations teams up with the Greens in surprise move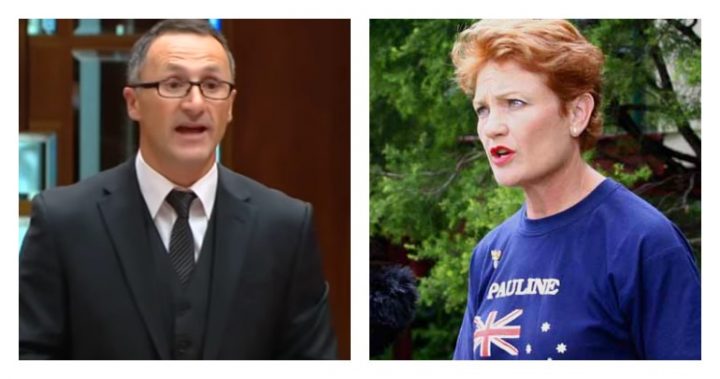 In a rare show of unity, One Nation and the Greens have teamed up to call for a change in law that would force the government to gain parliamentary approval before committing Australian troops to war.
As it stands, the government can make an executive decision to send troops into war zones, something the Greens and Pauline Hanson want to change.
The topic has been hotly contested before, with some hesitant to make the call as it would mean changing the constitution.
After the Iraq war there were calls for the government to change the system, but they have been largely pushed aside until now.
One Nation Senator Malcolm Roberts has said the people of Australia want to change and that it's time the government acted.
Ad. Article continues below.
"We need to do this before any commitment of troops overseas or any forces overseas. We need to make sure that the Parliament, representing the people, have that say. Not a couple of people," Senator Roberts said in video posted to YouTube.
While some are siding with the parties, others say it should be a decision the government makes alone.
Many are saying as the elected party, the government of the day should have the power to send Australia to war if they see fit.
Greens Senator Scott Ludlum said changing the constitution to force the government to get parliamentary approval would hold more people accountable, which he says is a good thing.
"Our own decision-makers must be held to account for their involvement in the conflict, and our parliament given the power to decide when we go to war," he said in July.
Ad. Article continues below.
Others argue, the decision should be put to the Australian people by a vote, giving the whole nation the power to decide.
What are your thoughts on this issue?
Should the government be able to make the call on their own? Should they need parliamentary approval? Or should it be up to the Australian people?