One Nation senator unleashes on Bill Shorten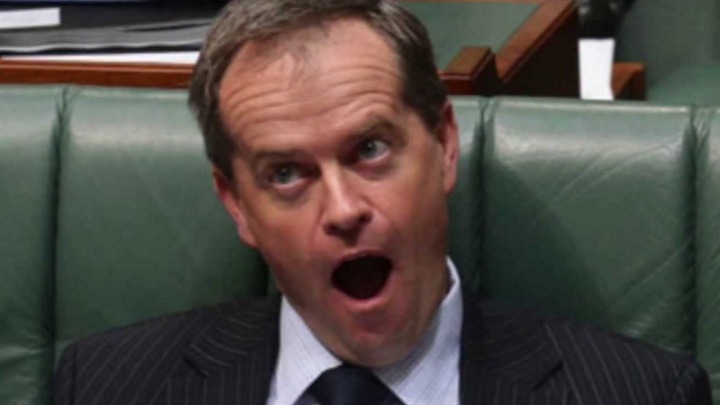 One Nation senator Malcolm Roberts has taken a major swipe at Labor leader Bill Shorten, accusing him of pandering to union bosses and being involved in "dirty dealings".
Mr Roberts was speaking about proposed legislation to tackle union misconduct and put Mr Shorten right in the firing line during his speech.
He also used the example of Hillary Clinton's crushing defeat in the US election to make his point.
"The world dodged the Clinton bullet, and holds out hope that by passing this legislation we can dodge the union bullet as well, the union bosses bullet," he said in the Senate today.
Bill Shorten was heavily involved in the unions before he took up his role as leader of the Labor party – something Mr Roberts was intent on driving home.
Ad. Article continues below.
He was repeatedly asked to withdraw his comments and warned to watch his language, but that didn't stop him from going in hard.
Saying the legislation was about bringing the rule of law to "elite" union bosses, Mr Roberts accused Mr Shorten and his party members of being in the unions' pockets.
"Stopping this bill is what an elite would do.
"In Bill Shorten's Labor, theft and malfeasance is encouraged and flourishes unpunished with complete abandon.
"The leader of the Labor party, a man who would not be Labor leader if it were not for the shady dealings he has engaged in with the most ill-reputed union, the CFMEU."
Ad. Article continues below.
While Mr Shorten has always proudly claimed his union past, he has previously been ridiculed by the government – particularly Treasurer Scott Morrison – who declared he would run the country like a union if he was ever prime minister.
Mr Roberts attack today seems to have divided many voters commenting on social media with some throwing their support behind him and others saying he was out of line.
What do you think?
Is Labor too involved with the unions? Or is Malcolm Roberts being unreasonable?