One Nation senator slammed from across the ditch over NZ comments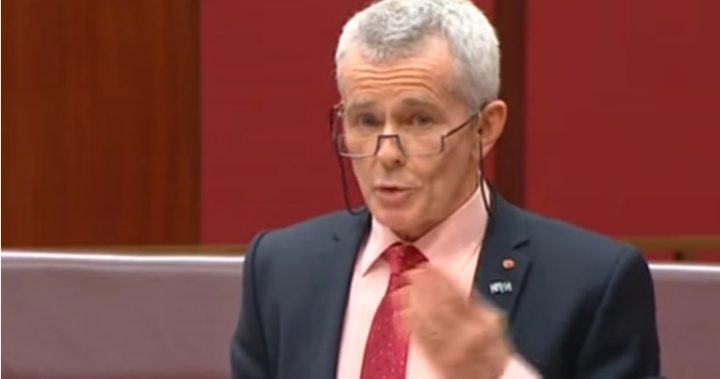 We're used to hearing One Nation senator Malcolm Roberts saying things that not everybody might agree with.
From his comments about climate change to his views on immigration, he's certainly one of the most talked about political figures in Australia.
But now they're talking about him across the ditch – and he's not proving popular with the Kiwis at the moment.
If you've been watching the news, you might have heard Senator Roberts released a statement on Wednesday slamming New Zealand for "stabbing Israel in the front".
"At the very least, we should look at further cutting benefits for New Zealanders living in Australia," he said.
Ad. Article continues below.
"Perhaps a tougher immigration policy aimed towards New Zealand would stop Kiwis from establishing settlements in Australia."
He also hit the airwaves, saying the Federal Government should work with New Zealand to stop them from "doing this kind of thing that undermines Israel's existence".
"What we're saying there we need to look at any sort of alternatives that will put pressure on the New Zealand government so the New Zealand government doesn't do this kind of thing in the future," he said on Newstalk ZB.
You might be wondering how his comments were received in New Zealand?
Well, he's been slammed by one MP who's labelled him "simple" and a "village idiot".
Ad. Article continues below.
Opposition MP Kelvin Davis said Senator Robert's comments were "just crazy", the Sydney Morning Herald reports.
"I really don't know what the guy is going on about, but I suspect it is just a platform for himself," he said.
"The politics of hate and persecution and creating an enemy – it is classic Australian politics.
"I read his press release yesterday and I suspected the guy was a bit simple and listening to that interview then, I think that has confirmed it," he said.
"He's a climate-change conspiracies' theorist; he's a racist and probably the saddest thing about his entry into Australia politics, spending so much time in Canberra, is he has denied a village somewhere in Australia of its idiot.
Ad. Article continues below.
"What he is saying is absolutely nuts.
"We shouldn't be surprised at One Nation's low-IQ politics, which is basically to create an enemy – in this case it is New Zealanders – persecute that enemy and use the politics of hate and division for self-promotion. That is all they are really doing.
"New Zealand at the UN stood up for what they believed; One Nation stands for hate and division. What he is saying is just crazy."
Whatever happened to the ANZAC spirit of mateship with our friends in New Zealand?
What do you think about this? Does New Zealand have a right to be upset at Senator Roberts' comments?