One Nation "infighting" becomes physical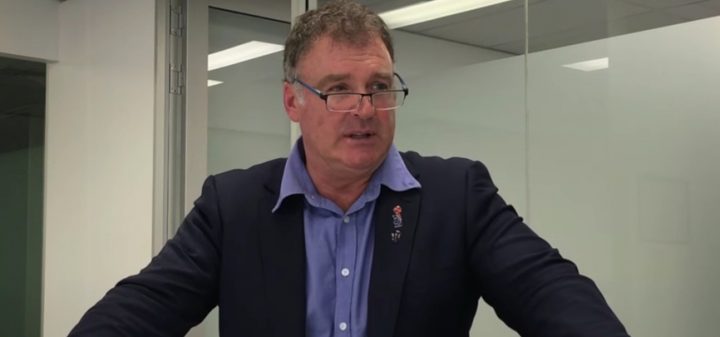 The strange case of former One Nation Senator Rod Culleton has gotten stranger after a "scuffle" with Western Australia Liberal Anthony Fels.
Ad. Article continues below.
The incident happened as Mr Culleton was leaving court where he was trying to secure a violence restraining order against two men that have accused him of owing them money and have allegedly made death threats against Mr Culleton. Mr Fels tried to serve Mr Culleton with a creditors' petition.
A spokesperson for Mr Culleton claims that he was pushed from behind by Mr Fels and had the papers dropped on him while he was on the ground. Mr Culleton was taken to hospital after the incident as he appeared to have been hurt in the incident. He confirmed to the press that he's "sore" but wasn't a "hypochondriac". Many reported that Mr Culleton took his jacket off to "shape up" for a fight but in a press conference he has refuted this claim saying, "I threw my jacket off because I was restrained. In actual fact, that jacket happens to be one of my favourite jackets, and I took it off". He added, "I actually didn't quite know what was going on at the time but I didn't shape up, I took it off because I wanted to protect my family. It could have been people being stabbed; I don't know.
"Come on; that was not shaping up."
Mr Culleton continues to defend himself against the bankruptcy claims saying that he never had any business dealings with the men accusing him and that he is solvent. He told the press, "I have never, and I need to make this very clear to the media, I have never been in business with these pests. I do not owe these guys any money, they have just become a nuisance, and they are haunting me. That is why I want a violence restraining order."
Mr Fels has been reportedly tapped by One Nation to run for the WA seat but has yet to make anything official. When asked about the incident between the men, One Nation leader Pauline Hanson stated, "It was nothing to do with One Nation, it was a civil matter". Ms Hanson also claimed that One Nation has not endorsed a candidate yet and is still weighing up its options.