One month in, how is our new PM faring? The results are in...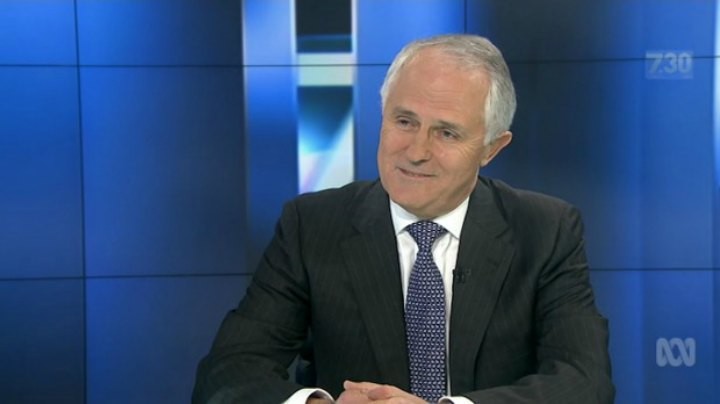 It's strange to think that Malcolm Turnbull has been in charge of the country for barely a month. Sometimes it seems only yesterday he assumed office. Other times, the Abbott Coalition Government feels like a distant memory.
Now we've gotten used to the idea of him in charge, how is he really faring?
According to the latest Fairfax poll, Turnbull has every reason to expect a bright future ahead of him. The Sydney Morning Herald reports that he now has triple the popularity of Bill Shorten, with 67 per cent of those polled naming him their preferred Prime Minister.
This tops even the high ratings of Kevin Rudd at his prime in 2008.
This is devastating news for Shorten, who, mere weeks ago, seemed the country's preferred alternative to Tony Abbott.
Ad. Article continues below.
The poll also tested positive character attributes. Turnbull came out ahead in all 10, including competency, vision, strength and trust. According to the Financial Review, he even took away Shorten's lead on social issues, which had been one of his strongest trump cards until now.
In the 20 years the poll has existed, Turnbull is the first Prime Minister to best his rival lead in all ten character traits.
The Coalition has been sagging in the polls since March 2014, when the Abbott-Hockey budget brought on a massive plunge in popularity. These new results, however, suggests they have successfully managed to bounce back, with the new version of a Coalition Government effectively distancing itself from the old.
The poll was taken during a period in which Shorten was attacking Turnbull over his use of a hedge fund in the Cayman Islands to manage his investments. Results reaffirm the belief of many political commentators that this move backfired badly on the opposition leader.
The Greens are sitting comfortably in their niche, with 14% approval – though even this has dipped a little since Turnbull took charge.
Ad. Article continues below.
The poll also measured disapproval ratings. 17 per cent actively disapproved with Turnbull's performance as PM so far.
Meanwhile, Shorten had a disastrous 56 per cent of respondents vote him down, leaving him with a net approval rating of minus 24 per cent.
How do you feel about this news? Will the good times last, or is this popularity just a temporary triumph?