One creepy clown arrested and one famous clown goes into hiding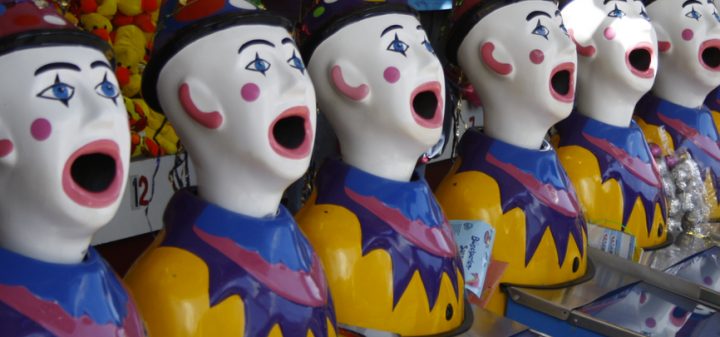 With the disturbing social media trend of the scary clown getting more popular, even with one being arrested overnight in Victoria, it is starting to have an impact on the corporate world.
Ad. Article continues below.
McDonald's mascot and spokesperson Ronald McDonald has been pulled from a lot of publicity appearances with high ups in McDonald's stating that they need to be "thoughtful in respect to Ronald McDonald's participation in community events" because of the creepy clown craze.
New footage of one Ronald knock off was posted to the social media site Facebook this week as he stalked the windows of a McDonlads in the UK. Because of the masks and makeup, it makes it very hard to police to find the people participating in these "pranks."
Police have started to get involved in a lot of the sightings as a lot of the clowns are brandishing weapons to add to their scare tactics. The clowns regularly chase people so while it might be a prank no one is to know if the attacks are going to end up being very real.
While it might just be a joke to some, the clown arrested in Victoria was armed with an axe and approached people at a fast food restaurant. Police were called, and after searching cars in the area, they found the clown mask and axe. A 23-year-old man has been arrested and will be possibly brought up on charges of assault, weapons, public order and disguise-related offences. While no one was hurt, the charges are very real.
In a statement from the Victorian Police, which has been similar to what other state police have said: "We understand that some people are getting involved for a bit of fun, however, this arrest is a timely reminder that this behaviour is not amusing and, in many cases, it is criminal behaviour". The concluded with "The penalty for possessing an article of disguise is up two years' imprisonment."
There have been some warnings on social media that as we are getting closer to Halloween on October 31 that these clowns could only get worse.