On the anniversary of her death, Whitney Houston's fans deliver awe-inspiring tributes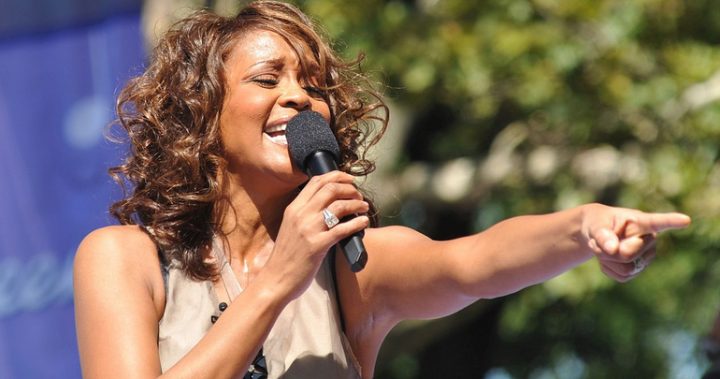 Five years has already passed since the passing of music legend Whitney Houston.
The singer with an amazing voice that made hit after hit including her amazing cover of Dolly Parton's I Will Always Love You.
Sadly, Whitney also had her demons.  Her substance abuse finally caught up with her in 2012.  On the fifth anniversary of her death fans have taken to social media to pay tribute to this one of a kind star.
We will always love you #WhitneyHouston ❤

— KΞMI (@kemionline) February 11, 2017
Ad. Article continues below.
Five years ago we lost this beautiful soul. #thegreatesvoiceofall #WhitneyHouston#RIPNippy
💔😓🎤 pic.twitter.com/iKI07FeCho

— Holly Robinson Peete (@hollyrpeete) February 11, 2017
However, one tribute stole the show with an amazing dance performance to one of Whitney's hit songs I'm Every Woman.
#ImEveryWoman! It's All In Me! 💃🏽👨‍👩‍👧‍👦❤️
Choreography by @galenhooks
Filmed by @timmilgram pic.twitter.com/kARMm1FjtF

— Ciara (@ciara) February 11, 2017
Ad. Article continues below.
Did your heart skip a beat a little bit when she jumped up on the couch?  Some of the tweets to this video will leave a smile on your face as well.
@ciara that baby in there like pic.twitter.com/SMGNsS3EHW

— shake the table (@xanniegrannie) February 11, 2017
@ciara When Ciara jumped on that couch with her giant bump: pic.twitter.com/Ik6WAy5kli

— Team Ciara Daily (@TeamCiaraDaily) February 11, 2017
Ad. Article continues below.
A fitting tribute to a singer that inspired a generation.
What was your favourite Whitney Houston song?