Olivia Newton-John reveals her life's greatest achievement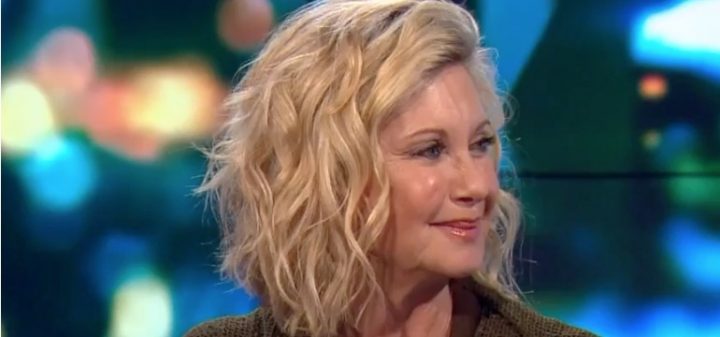 You've seen her win Grammys, star in hit films, perform at the Olympics and watched her became an icon after Grease.
But Olivia Newton-John's biggest achievement is something most of you have also achieved.
The singer appeared on The Project last night, making a heartfelt confession about her life.
When asked by Waleed Aly about the single achievement that meant the most to her, Olivia gave a response straight from the heart.
"Well in my whole life, it would be having my daughter. I mean, having children is the most important thing in the world," she answered.
Ad. Article continues below.
"Yeah, but I've done that," Waleed replied jokingly.
The 67-year-old's daughter Chloe has had a troubled past battling drug and alcohol addiction and eating disorders.
Despite Chloe's troubled past the pair have a strong relationship, with Chloe telling the Daily Mail in 2013 that her issues had been "very difficult" for her mother.
If you missed Olivia on the Project, the singer did go on to talk about her career achievements.
She listed singing at the Sydney Olympics with John Farnham in 2000 as one of her greatest moments.
Ad. Article continues below.
"To sing for your country and to be in front of all those amazing young faces who were so excited about being at the Olympics that was was a highlight," she said.
Her wide ranging interview on the Project also touched on her charity work, including her cancer fundraising walk last week where she walked hand-in-hand with Bindi Irwin.
And of course those Grease conspiracy theories about Sandy being dead in the movie just keep coming up.
"I thought it was hilarious," she said.
"So hilarious that anyone could even conceive such an idea. Then I thought well if that's true we were the first Zombie musical."
What do you think of Olivia Newton John's biggest achievement? Do you think your children are your biggest achievement?