Olivia Newton-John named worst dressed at CMA awards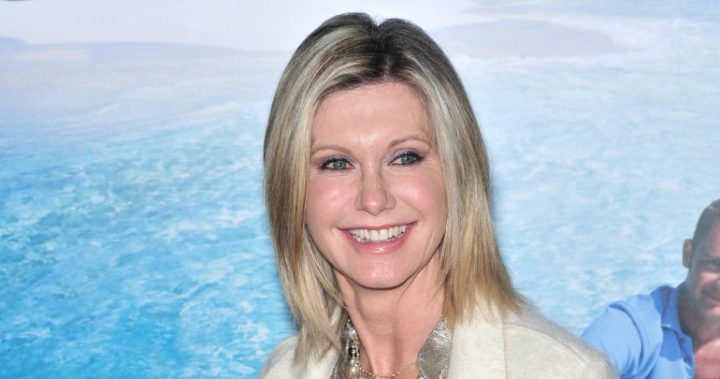 She's often regarded as one of the best-dressed women on the planet, but Olivia Newton-John has been turning heads for all the wrong reasons at the Country Music Association awards this year.
Olivia walked the red carpet in a daring look, with a driking black and blue jacket, leather pants, white shirt and bow tie.
Despite her effort though, she has been named one of the worst dressed stars at the awards this year with people taking to online commenting to slam her look.
Some media sites even branded her outfit "cringe-worthy" and "in need of assistance".
Ad. Article continues below.
"I reckon it must get harder to dress nicely as you get older but Olivia Newton John looks like a trainwreck at the CMAs. Whoever let her walk out the door like that should be fired," wrote one particularly harsh young observer.
"I know they call it a penguin suit, but something about Olivia Newton John's look reminds me more of penguin than any real penguin I've ever seen," said another.
While people are always quick to judge, not everyone was so harsh with some saying they absolutely loved her bold choice.
Ad. Article continues below.
"I think Olivia looks great. Still beautiful at 68," said one fan.
"Olivia is a talented woman who still looks as good as she did in her 20s! I love her look, proves there's hope for the rest of us yet," said another.
Olivia attended the awards with her dapper looking husband John Easterling and later presented an award on stage.
What do you think of her look? Did it really deserve worst dressed?