Oliver! star's wife releases his tragic memoir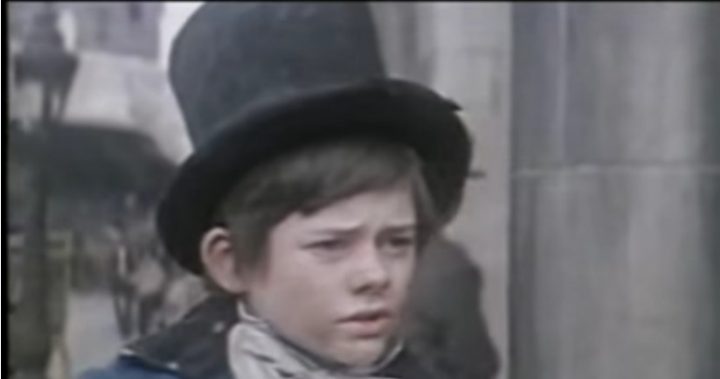 Remember the movie Oliver! back in 1968?
How about the character the Artful Dodger?
Well, the actor behind the Artful Dodger had quite a sad story – and more of it has come to light after his widow Claire released some of his memoirs today.
Jack Wild ended up battling an alcohol addiction for decades, before he was diagnosed with oral cancer and died 10 years ago.
If you've ever known anybody who has battled addiction, then you'll be able to relate to Wild's battle.
Ad. Article continues below.
"Cruising through Hollywood in a dark brown Rolls-Royce that used to belong to Ringo Starr, the window wound right down, my Polaroid sunglasses on and a fag in my hand, I thought: for goodness sake, I've definitely made it now. At 16!" he writes.
"We were driving down Sunset Strip when Marty Krofft, producer of the TV show I was about to star in, said: 'Hey Jack, look at that.'
"Only a few months earlier, I had been at the Oscars, nominated in the category of Best Supporting Actor for my role as the Artful Dodger in Oliver! I didn't win, although the show was nominated for eight awards and received six. I looked up at this giant billboard which shouted down: 'Hollywood welcomes Jack Wild.' I couldn't believe it, but there it was. I thought, this is mad.
"And it was – although I could hardly have known then how long the madness would continue, or the terrible shape it would eventually assume."
In the memoirs, published in the Daily Mail, Wild explains how he never wanted to be an actor and how he ended up in the role as the Artful Dodger.
Ad. Article continues below.
He wrote about attending Hollywood parties while filming the movie H. R. Pufnstuf, where drugs such as speed and cocaine were laid out in bowls on the table.
Wild revealed he began drinking heavily by the age of 25 and admitted he was "drinking himself silly".
"When I was filming in Poland the following year, the barman at the hotel we stayed at used to give us double measures and the vodka was twice as strong as normal," he writes in his memoirs.
"I drank it every day, partly to keep out the freezing cold, and barely ate anything as the food was terrible. One day I felt a terrible stabbing pain in my stomach. It was acute pancreatitis and I was flown back to England for emergency treatment.
"'If you carry on drinking you will die,' the doctor said. It was like vodka off an alcoholic's back. I just cut back on spirits and stuck to wine and beer."
Ad. Article continues below.
In the 1980's things got worse, Wild ended up in and out of hospital before ending up on Unemployment Benefits – which he used to continue to buy alcohol.
Eventually his family pressured him to go to rehab and he eventually became sober.
Wild finished his memoir by summing up his battle.
"Over the years, people have tried to blame my battles on my early success as a child actor, but I just don't see that. I'd have been an alcoholic no matter what career I had chosen and, rather than my success unbalancing me, I think it balanced me out." he said.
"Without it I would have been capable of anything, even murder. Some of my family ended up on the wrong side of the law, and I think I would have been there too if it hadn't been for my success; my success did not destroy me, it saved me.
Ad. Article continues below.
"As I write, I'm in my 16th year of sobriety and I'm still working – not too bad eh?"
Sadly, Wild died in 2006 aged 53.
What a sad story!
Has someone you loved ever battled alcohol addiction?