Offshore call centre caught selling your private details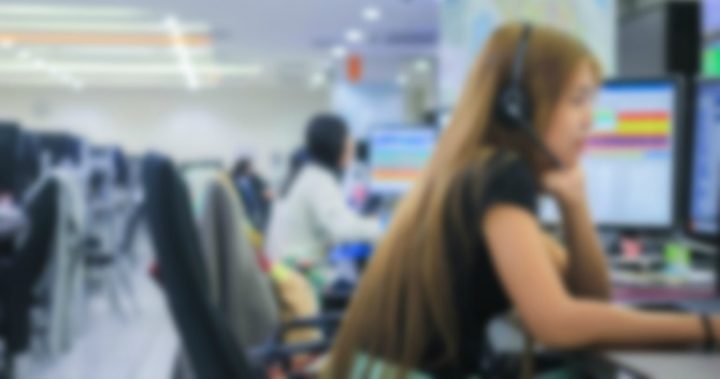 If you're a customer of Optus, Telstra or Vodafone, then it turns out your personal details could be being sold by insiders at offshore call centres.
A special investigation by Fairfax Media has revealed that a security firm in Mumbai is selling private information of Australian telco customers for hundreds of dollars.
But if you're a "VIP, politician, police or celebrity" then your personal information is worth even more.
So, what information is being sold?
Well, the Brisbane Times reports that AI Solutions is selling home addresses for $350 or a full extract including your date of birth, other phone numbers, billing statements and call history for $1000.
Ad. Article continues below.
The good news is that if your information is sold illegally, the content of your messages or what was said in your phone calls can't be accessed.
But, the information does include who you called and where you made the call.
There are fears the information could be used by marketing firms, criminals who want to commit identity fraud or private investigators.
You might be wondering h0w this information came to light?
Well, Fairfax Media uncovered a couple of pieces of evidence in their investigation, including communication between a AI Solutions and a Melbourne intelligence and security company.
Ad. Article continues below.
AI Solutions boasted it had a "long list" of Australian clients who bought personal details from offshore call centres.
There was also a text message from an Indian representative of AI Solutions to a prospective client.
"There are … 3 major telecom numbers details I can provide you. Telstra, Vodafone and Optus," the text message read.
According to the investigation, AI solutions isn't the only company reportedly selling your personal information.
Security industry sources have been quoted by Fairfax as describing the practice as "long-standing".
Ad. Article continues below.
So, what do Optus, Telstra and Vodafone have to say about this?
Well, Optus has referred the matter to the Australian Federal Police.
"Optus is aware that a third party has attempted to infiltrate our call centres seeking access to customer data," a spokesman told Fairfax.
Telstra is encouraging customers who think their privacy has been breached to contact them so they could refer it to the police.
In a statement the company revealed it was "aware this type of sophisticated criminal activity does take place from time to time across most industries and we do everything we can to protect our customers' data".
Ad. Article continues below.
Vodafone also issued a statement, stating it was "aware there are individuals who do attempt to illegally access data through various channels from companies and organisations which hold customer information".
"We would urge anyone who may have information about potential privacy breaches to report it to us for investigation and referral to authorities," the company's statement said.
Does this make you angry? Are you concerned about company's using overseas call centres?