Obama's moving song will bring tears to your eyes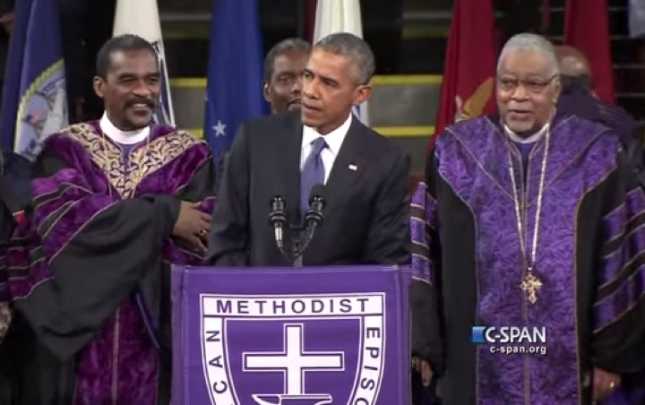 Today, President Barack Obama cast aside any and all tradition, traces of pomp and ceremony and expectation. Today, he let his heart do the talking. Today he was simply an American moved beyond tradition, towards connecting with everyday Americans coming to terms with another senseless massacre.
Ad. Article continues below.
Today, whilst delivering a touching eulogy for the Reverend Clementa Pinckney, in Charleston, South Carolina, Obama broke into an unscripted rendition of Amazing Grace. To the absolute surprise and delight of the crowd, some few thousand in number, seeing a sitting president moved to song, as his way of expressing grief, sorrow, but also forgiveness, will go down in the annals of history as one of Obama's best moments. Sometimes politics needs to be put to one side and people just need to be and feel human.
Did it bring tears to your eyes or a lump to your throat, watching this raw and emotional moment in Obama's and America's history?