NZ might actually change its flag after strong petition for extra design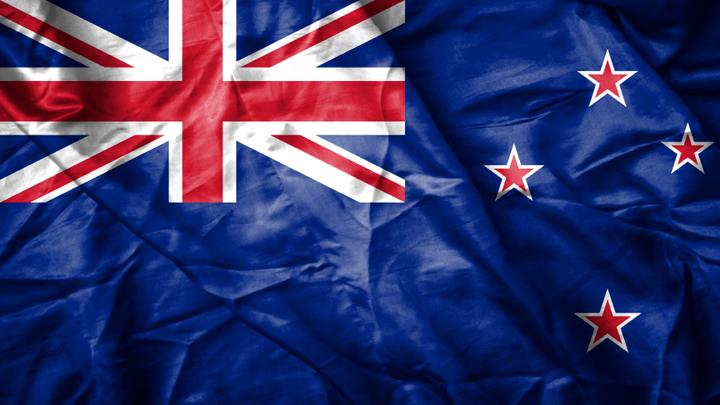 You can almost hear the collective groan from over here in Australia – our Kiwi neighbours just want the flag debate to be over and done with.
The expensive New Zealand government that sort of feels like they're just double checking to see if yes, everyone likes the flag, has gone to another complicated level.
After four designs were chosen from a short list, and a long list, it seems New Zealanders just cannot decide which one they like. The solution? Throw another one in the mix!
In a surprise twist, the new 'Red Peak' design has become a popular choice after the public didn't really feel anything for the other four options.
50,000 people signed a petition calling for Red Peak's inclusion in a ballot for a new flag.
Ad. Article continues below.
"On a matter like this, you would expect New Zealanders to become a little bit passionate, so we have given them another option," cabinet minister Gerry Brownlee told parliament, reports ABC.
According to Red Peak's designer Aaron Dustin, it symbolises New Zealand's mountainous terrain and indigenous Maori culture.
PM John Key has been pushing for a new flag and wants something that "screams New Zealand".
Kiwis will pick their favourite among the now five options in a referendum to be held between November 20 and December 11.
Then it's on to a second vote in March for the winning design to go against the existing flag.
Ad. Article continues below.
With this much support for Red Peak, it seems there is a fair chance Kiwis could be swayed! Take a look at the designs below and tell us, what do you think? 
Last minute fifth design added to New Zealand flag shortlist. http://t.co/I5XhA5TpVV #nzflag pic.twitter.com/U7srxL0LRb

— The Australian (@australian) September 23, 2015
Your Views: Should the #redpeak flag be an official option? http://t.co/ge62DgW0i6 pic.twitter.com/We1mrI9TV2

— nzherald (@nzherald) September 15, 2015