Nifty new idea offers you a great holiday, and could save a farmer too!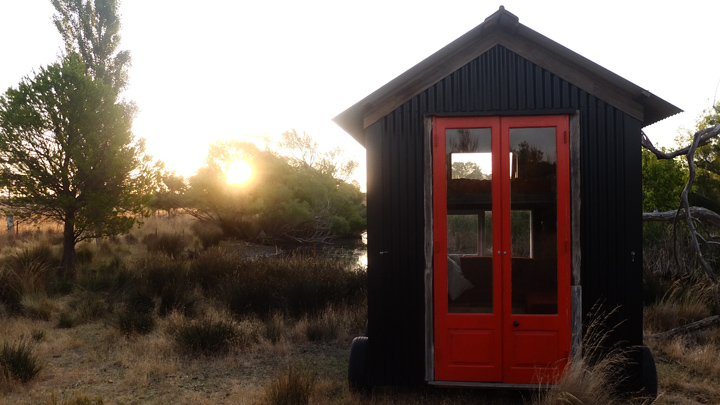 People often think of farming as a picturesque lifestyle filled with sunsets and walks amongst the grapevines the reality of farm life far from blissful. Tough weather conditions, financial stress combined with social isolation often leads to depression and farmers leaving their land.
In an attempt to provide an additional source of income for Australian farmers a new startup called Shacky is introducing holiday 'tiny houses' as a sort of rural Airbnb.
The concept of Shacky involves placing portable tiny houses on rural properties for farmers to rent out as holiday accommodation. Not only will this provide another form of income for the farmers, it also allows guests to experience the beauty of the Australian outback.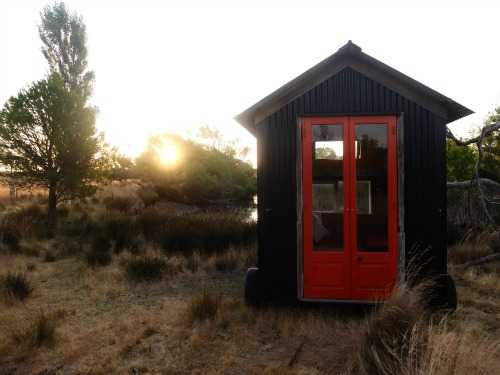 A prototype of a Shacky tiny house via Shacky 
Ad. Article continues below.
The first home will be located on Tom Dennis's Tarndie Farm in the Otways, Victoria. Mr Dennis is a sixth generation woolgrower who has welcomed the Shacky startup onto his property.
As it stands only a prototype house has been built as more funds are required to create the first official Shacky tiny house, which will include a toilet, shower and cooking facilities. A crowdfunding campaign will be run from February 17 to March 28 with all funds going to the first Shacky home on the Tarndie Farm.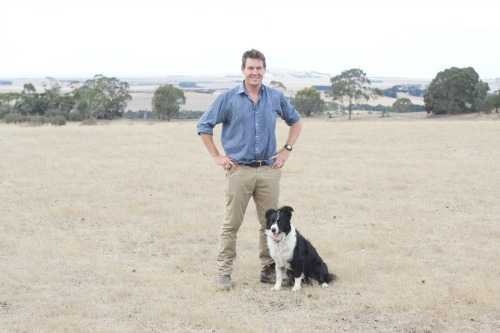 Tom Dennis,
Ad. Article continues below.
Photo by Kess Mackay via Domain
The goal is to welcome the first guests onto Mr Dennis's Victorian farm on April 4th.
Joep Pennartz, founder of Shacky,told Amelia Barnes from Domain, "If things go well it would be great to have around five or 10 tiny houses on Shacky in one year."
What a great way to get behind Aussie farmers! Do you know of someone who could benefit from this? Would you stay in one of these tiny homes on your travels?