Nicole Kidman's surprise admission: I was engaged before I met Keith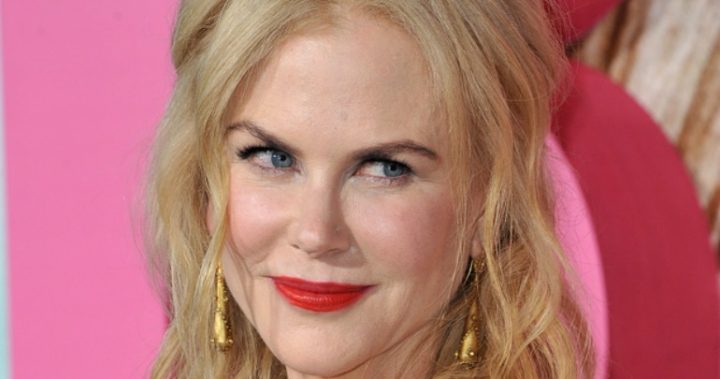 Nicole Kidman has a surprise admission about an old relationship and a heartwarming story about her husband Keith Urban.
Kidman was talking about her role in HBO miniseries 'Big Little Lies' when she let slip to The Edit, the magazine of fashion site Net-a-Porter, that she had once been engaged to singer Lenny Kravitz.
Talking about her 'Big Little Lies' co-star Zoe Kravitz (pictured below with Kidman at the miniseries' Hollywood premiere this month), who's singer Lenny's daughter, Kidman said: "Well, I knew Zoe because I was engaged to her father. It's all in the family! I love Lenny, he's a great guy."
Although the couple, who dated in 2004 and 2004, were rumoured to have been engaged, neither have confirmed it previously. Kidman went on to marry country star Keith Urban in 2006.
Ad. Article continues below.
'Big Little Lies,' based on the book by best-selling Australian writer Liane Moriarty, is about three women whose lives unravel in unexpected ways.
Kidman plays Celeste, one of the five main characters, in the miniseries as well as being its executive producer alongside actress Reece Witherspoon.
In 'Big Little Lies,' Celeste's apparently perfect marriage to Perry, played by Interview with a Vampire star Alexander Skarsgard, is violent behind closed doors.
Kidman told The Edit that playing the part caused her to lean on husband Keith.
"I was quite traumatised after [filming] because we would shoot [the violent scenes] repeatedly," she revealed.  "I was emotionally and physically traumatized. I'd come back and I'd need Keith to hold me, just to feel soothed."
Ad. Article continues below.
The Hollywood star said that Urban understood, though, that she needed to suffer for her roles.
"He doesn't like it, but he's an artist so he understands," Kidman said. "And people have to live it so I should be able to act it, you know? That's how I always see those things."
Have you read Big Little Lies? Would you like to watch Nicole Kidman in the miniseries?