Nicole Kidman's beautiful gift for hubby Keith this Christmas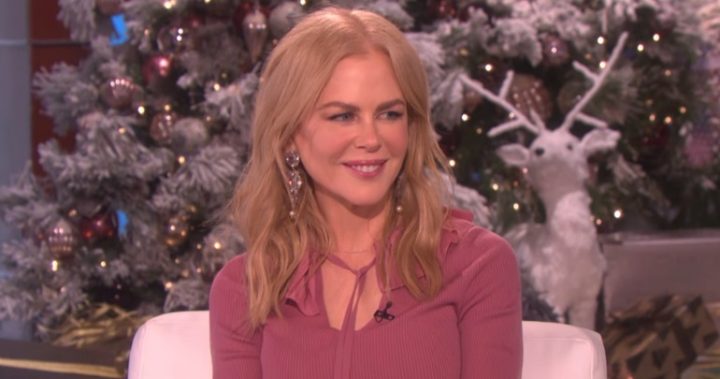 Looking for some inspiration on what to get your special someone this year?
Nicole Kidman has shared what she's getting her hubby Keith Urban for Christmas and it'll make you love the Aussie superstar couple even more.
We're used to hearing about how romantic the actress and country music singer are, and Christmas time is no exception.
Nicole has made a surprise appearance on The Ellen Show, talking to Ellen DeGeneres about her new movie and Christmas.
When asked by Ellen what she's buying for Keith, Nicole revealed the couple don't buy each other gifts for Christmas.
Ad. Article continues below.
"I'll kiss him," Nicole said.
"He's in Australia right now on tour.
"The girls and I are here and we're flying to him, so we're his present."
How sweet is that?
Maybe your partner just needs something surprisingly romantic like a kiss for Christmas, sometimes they are the best presents money can't buy!
Ad. Article continues below.
What about Nicole and Keith's daughters Sunday Rose and Faith?
Well, Nicole told Ellen there were a few things they wanted.
"They sort of want American dolls and they want candy… and they want, want, want," she laughed.
But one of their presents is absolutely beautiful!
Ad. Article continues below.
"The one thing we are doing actually which I just read an article on, which was a great thing to do, is where they get to choose a charity to donate to," Nicole revealed.
"And then we donate.
"They get to go online and choose it."
What a beautiful gesture this Christmas!
Nicole has been given some early Christmas presents of her own, nominated for best supporting actress at both the Golden Globes and Screen Actor's Guild Awards for her new film Lion.
The Christmas spirit is certainly in the air for Nicole and Keith!
Are you a fan of this gorgeous Aussie couple? What are you getting your significant other for Christmas?