Nicole Kidman wows on magazine cover as she opens up about adopting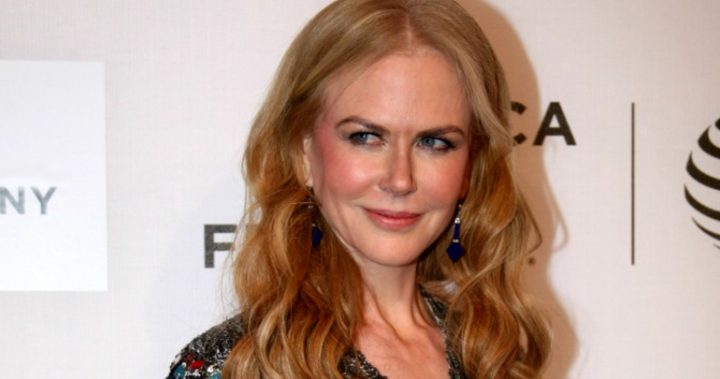 Sometimes it's what inside that counts, and that could be said about the January 2017 issue of Vogue Australia.
The front cover features Nicole Kidman looking absolutely gorgeous, but the interview she gives inside is beautiful and if you're a mother, you'll be able to relate to what she says.
The actress opened up about her new movie Lion, in which she plays a woman who adopts a boy from India.
It's a role that hits home for Kidman, who adopted two children while she was married Tom Cruise.
"I always knew I'd adopt; I just always wanted a child," she tells Vogue Australia.
Ad. Article continues below.
"I suppose the thing that drew me to Lion was that strong maternal theme that runs through the entire film and the power of that.
"We have many mothers, biological … adoptive but the way in which mothers can love and the power of that and that launches you off into the world."
Nicole Kidman stuns in the cover of the January 2017 issue of Vogue Australia. pic.twitter.com/YKhLs9rhIG

— Nicole Kidman (@ConsiderKidman) December 10, 2016
Ad. Article continues below.
Of course an interview with Kidman wouldn't be complete if we didn't hear about her hubby Keith Urban.
The actress tells Vogue Australia about the couple's home in Nashville, and how she still has her Australian 'essence'.
"I was living out of suitcases and he (Urban) was like, 'I can give you a home babe'. And I was like, 'you give me a home, and I will move to Nashville," she said.
"Keith and I always say that if we have each other, we've got home.
"Obviously my humour and my essence is Australian, that just will never go. Having lived in Nashville, I have a strong sense of the (American) south in me — actually and our children are being raised that way where they have elements of American and then they have ­elements of Australian and then they sort of … international."
How lovely! Are you a fan of Nicole Kidman and Keith Urban?