Nicole Kidman walks the red carpet in 'grandma' dress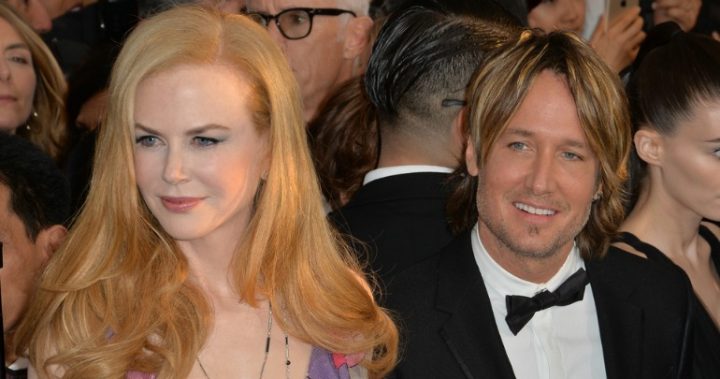 She's known as one of the most glamorous women on the planet, but Nicole Kidman has copped a load of criticism over her latest red carpet effort.
Nicole was attending the premier of her latest movie with her husband and fellow Aussie Keith Urban when she turned heads in a blue frilly dress.
The extravagant number had a very Victorian feel about it with a high neckline, button details, and long sleeves.
While it was certainly frilly, many have branded her as a "grandma" saying the outfit looked "like something an old lady would wear".
Ad. Article continues below.
Well we don't know who these people are, but if there's one thing we know it's that grandmas these days definitely don't dress like old ladies!
While many took to social media to make fun of the dress, others said they thought she looked lovely and noted how the colour perfectly matched her piercing blue eyes.
The appearance comes just days after Nicole teared up in an interview while talking about Keith and how he helped her through the death of her father.
Ad. Article continues below.
Anyone who has lost a parent knows how difficult it is and Nicole said Keith was actually on the other side of the country when she got the news.
"When my father passed away, I was literally down, saying 'Please, give me the strength just to be able to wake up tomorrow'," she told CBS.
Ad. Article continues below.
"I was shattered beyond belief at that. I didn't even know how to get up from this.
"I called him screaming and crying and he was about to go on stage, and he walked off stage and he got on a plane. He'd just gotten there. He flew six hours and he was right back there and he literally picked me up and carried, pretty much carried me through the next two weeks."
Nicole and Keith have become known as one of the most admired couples in Hollywood in recent years, with Keith saying his wife was the driving force behind getting him sober and helping him learn to love again.
Are you a fan of Nicole and Keith? What do you think of her dress here?