Nicole Kidman turns heads at the Golden Globes with husband Keith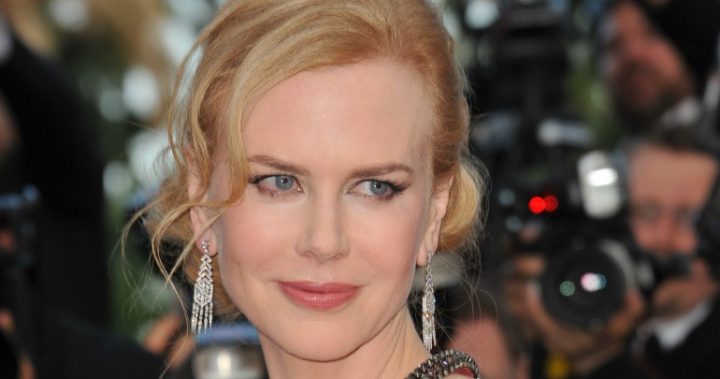 It's that time of year again… Awards season is in full swing and the stars are out in force strutting their stuff on the red carpet!
With the Golden Globes happening right now in Los Angeles, some of the biggest names in Hollywood are posing for the cameras ahead of the ceremony and it's our very own Nicole Kidman who's really getting people talking.
The Aussie actress has walked the red carpet with her husband Keith Urban and while he certainly looked sharp, it was her sparkly silver dress that had everyone gawking.
Her embellished gown features plenty of sparkly details, a ruffled trim and some seriously out there sleeves!
Ad. Article continues below.
While the dress is quite 'out there', Nicole herself admitted it's not something she'd usually wear but was convinced to go for it by her two little girls.
"I was trying all the frocks on and when Zi put this on they both jumped up and said, 'Mummy, you look like a beautiful fairy on that dress', so that was it," she told reports.
"I stopped trying on any of the others and said to them that I'm wearing the fairy dress to the Globes.
"It's not really what I would normally wear but it made the girls happy."
Ad. Article continues below.
While once again there was a lack of over 60 stars representing on the red carpet, Annette Benning flew the flag for stylish baby boomers in a beautiful pink gown.
She walked arm in arm with her husband Warren Beatty, who looked as sharp as ever in his tuxedo.
Ad. Article continues below.
Natalie Portman, who is nominated for Best Actress for portrayal of Jackie Kennedy, shone in bright yellow as she showed of her growing baby bump.
Meanwhile, Sarah Jessica Parker divided many with her bridal style gown and interesting hair do.
The ceremony is set to get underway soon, with movies like La La Land, Lion and Hacksaw Ridge all fighting it out for the top spot.
What do you think of Nicole's gown? Who's dress do you think is the most flattering?