Nicole Kidman earns high praise for her role in Lion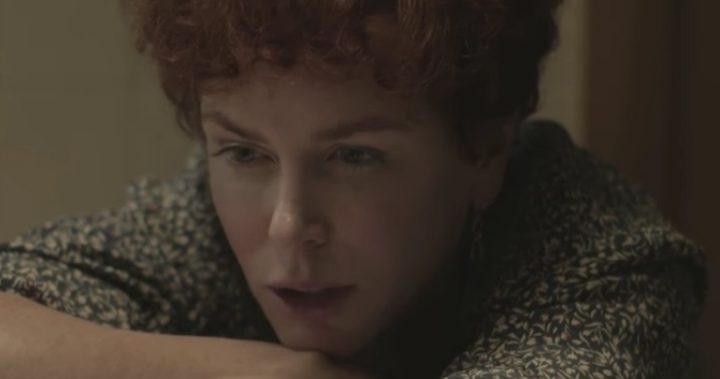 For the past few months there's been a lot of hype about Nicole Kidman's new movie Lion.
As you've probably heard, it's earned her a stack of award nominations for her portrayal of an Aussie woman who adopts a little boy from India.
But you might be wondering what the real woman who Nicole portrays thinks of it?
Well, the real Sue Brierley has had her say on Nicole's portrayal of her – and she's given the Aussie actress a rave review.
Brierley appeared on the Today show with her Saroo, the boy (now a man) who inspired the film.
Ad. Article continues below.
She said she couldn't be happier with Nicole playing her in the film.
"I knew that she also wanted the role and so I was really happy about that," she said.
"I wanted her as my first choice and quite frankly, she nailed it. It was a tough role, it's a very emotional part that she's had to play so I couldn't be happier."
What a great wrap for our Nicole!
Incidentally, Nicole herself said she could relate to the part she played in Lion as she herself is in adoptive mum.
Ad. Article continues below.
What about Saroo?
Well, he told the Today show he never imagined his story would have attracted so much attention.
"I sort of never thought that something like this would have come about but I'm extremely humbled and touched that it has," he said.
"I think for me, it's more to do with other people out there that've been in a similar situation as myself.
"Just, in all nations really, that've had that weight on their shoulders for such a long time of that longing to find their family too, so I hope that this film gets out there and other people see it to find their family."
Ad. Article continues below.
Tell us, have you seen Lion yet? What did you think of Nicole Kidman's performance?