Nicole Kidman beaten out for luxury Sydney apartment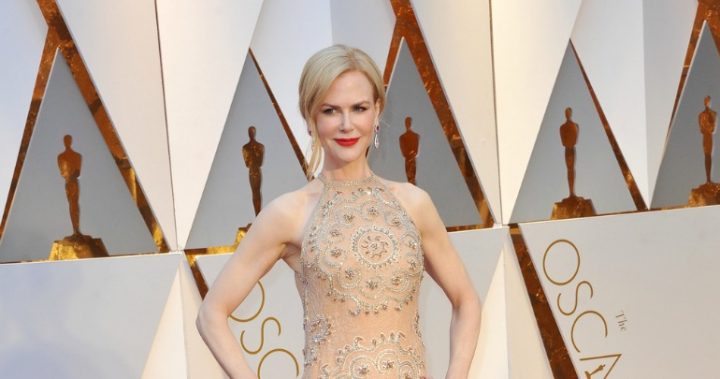 When an apartment on the 21st floor of Latitude Apartments in Milsons Point went up for sale, all eyes were on Nicole Kidman and Keith Urban.
Kidman and Urban are big fans of the Sydney property.
Over the years, they've purchased three apartments, combining two to create an unparalleled luxury penthouse on the 21st floor. The third apartment, two floors down, is reportedly used as a home office.
News of another apartment for sale on the 21st floor meant Kidman and Urban could buy up and increase their property portfolio.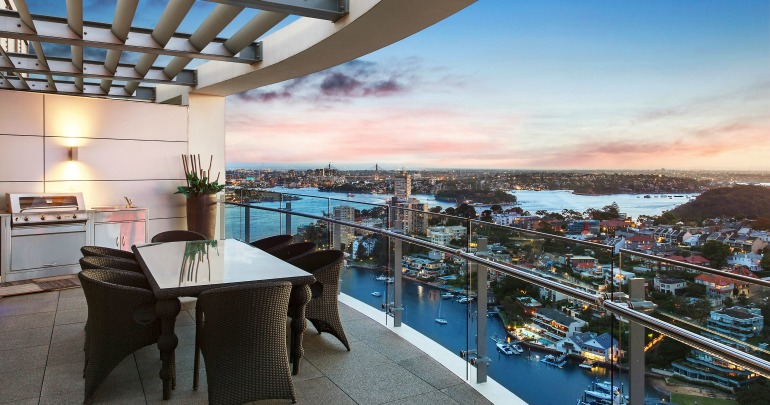 So far, they've spent a total of nearly $16 million on apartments in the building, with $6 million for their first purchase, $7 million for their second, and $2.68 million for the home office.
Read more: Nicole Kidman shows off her sweet 50th birthday surprise
Last week, apartment 2103 of 55 Lavender Street was sold by Nigel Mukhi of McGrath for $8 million, according to realestate.com.au – a record-breaking price for an apartment in the area, and a tidy sum for a three-bed, three-bath property. But when you have stunning views of Sydney Harbour and celebrity neighbours, it's not unusual for prices to soar.
Ad. Article continues below.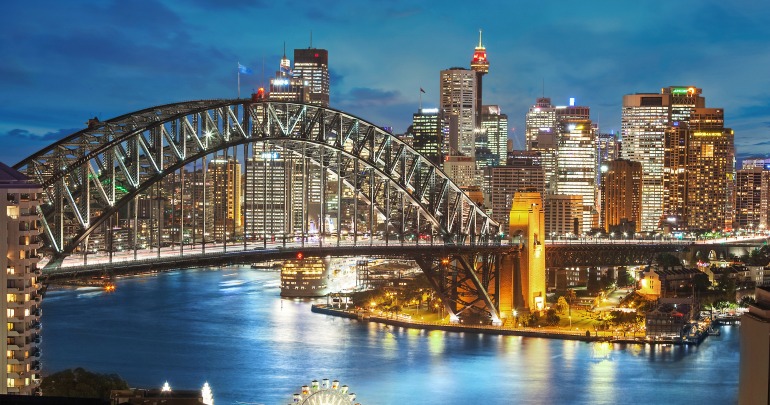 Two car parks are included in the price – a luxury of its own when it comes to Sydney property.
The apartment on Lavender Street spans two levels and, with 508 square metres to play with, it's "one of the largest apartments in the area".
Ad. Article continues below.
Read more: Selling your home? Prove you're Australian or lose big money
Thanks to the open-plan design and floor-to-ceiling glass doors, there's no shortage of natural light to go around, and the new owners will be able to enjoy the weather to its fullest with a terrace for each level.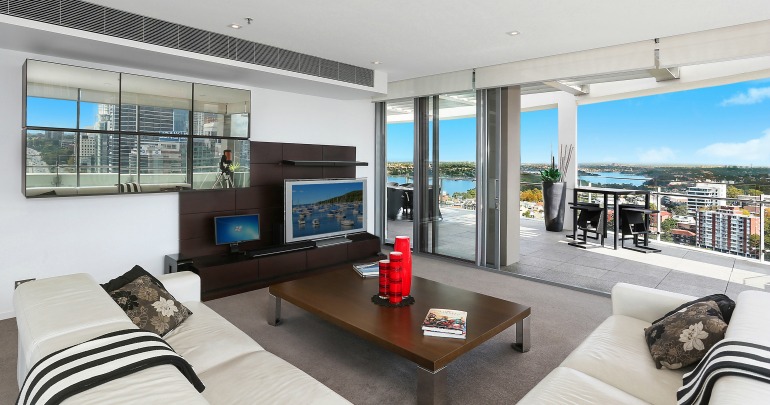 The apartment's design is simple, modern and brimming with clean lines. The sparse furnishing and monochromatic colour palette wouldn't be out of place in a luxurious hotel.
Ad. Article continues below.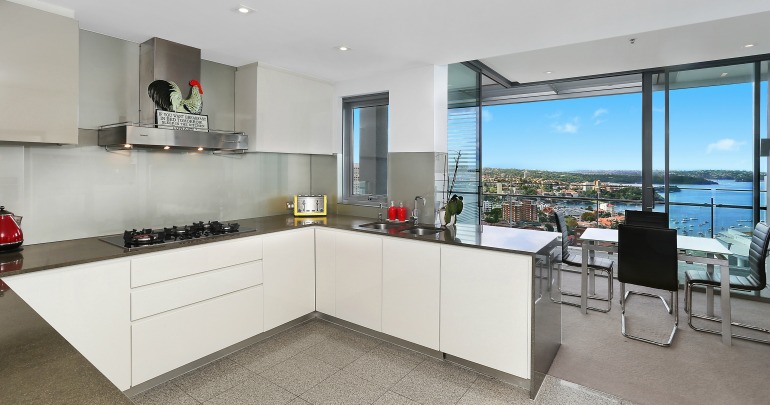 The motto of the property seems to be when in doubt, highlight the view. The expansive wraparound terrace paired with a gourmet kitchen means this apartment is built for entertaining. And with neighbours like Kidman and Urban, surely a community barbecue wouldn't be out of the question.
What do you think of this Sydney apartment?