Nicole Kidman bares all for LOVE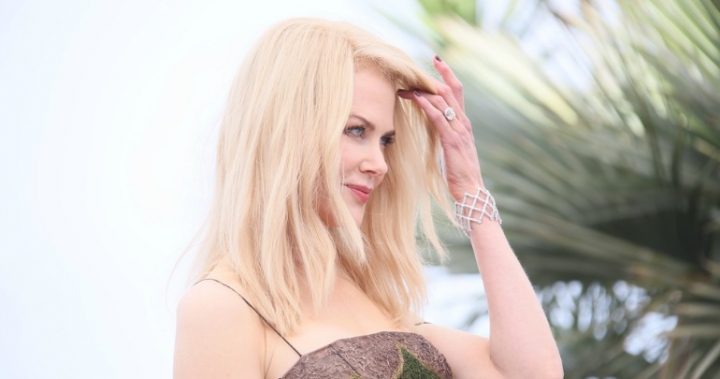 Nicole Kidman may consistently push the boundaries in her varied body of work on the big and small screens but she's shocked the masses by posing for the new cover of LOVE magazine in a barely there fire-engine red swimsuit. 
While the actress is usually quite reserved on the red carpet, the swimsuit she donned for the cover looks painted on with criss-cross lacing going up the front. 
Kidman topped it off with a cowboy hat and a sultry look down the lens while her blonde locks were styled into loose curls and a faux fur denim jacket hangs languorously around her waist. 
The picture and accompanying cation: "From disco til dawn" give the impression Kidman's had a very long night. 
Ad. Article continues below.
The Daily Mail reported that following the overtly (and some might say, over the top) sexy photo shoot, Kidman had second thoughts and wondered if she'd made a "huge mistake" when she agreed to pose in just her swimmers. 
"I thought about this shoot afterwards," the mother-of-four said.
"I was like, 'What was I doing? I lost my mind! How are the shots? Do they look crazy?'."
The provocative photo appears on the front cover of fashion-led glossy mag LOVE's 18th issue. 
Ad. Article continues below.
The magazine is said to be a favourite of supermodels and celebrities.
Kidman was this week nominated for an Emmy for Outstanding Actress in a Limited Series or TV Movie for her turn as an abused wife in HBO's drama Big Little Lies based on the book of the same name by Australian author Liane Moriarty.
Currently, she's been filming sci-fi action adventure Aquaman on the Gold Coast with Game of Thrones star Jason Mamoa and Johnny Depp's ex-wife Amber Heard. 
What do you think of Nicole's latest look? Too risqué or fashion forward?