Nicole Kidman almost has a Marilyn Monroe moment on the red carpet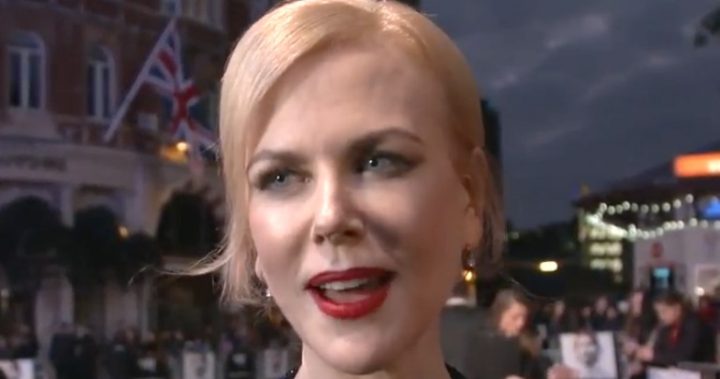 You might remember Marilyn Monroe's iconic scene in the Seven Year Itch where she stands above a subway grate and her dress blows up?
Well, Nicole Kidman has almost had a similar moment of her own on the red carpet.
The Aussie actress was at the premiere of her new film Lion in London wearing a long black dress with a split right up the middle.
As she walked up the red carpet, Kidman smiled and waved to the cameras – and then the breeze picked up.
Ad. Article continues below.
The wind at one point blew the split apart, revealing both of the actresses legs – and almost revealed more.
Kidman was pictured trying to hold the dress down while posing photos and greeting adoring fans.
The 48-year-old looked as elegant as ever, wearing her hair tied up, minimal jewellery and a pair of simple black heels.
Ad. Article continues below.
It's not her only talked about fashion moment this week.
At a talk she hosted alongside actor Dev Patel at the BFI London Film Festival, Kidman stunned in a white pant suit.
Earlier this week she also stunned in an embroidered off-white dress at the Mill Valley Film Festival in California.
Ad. Article continues below.
Her film Lion follows the story of a young Indian boy who becomes lost and ends up being adopted by an Australia couple – played by Kidman and Aussie actor David Wenham.
Speaking to reporters on the red carpet, the actress described the film as being about the "essence of mothers and mothering" and "how that bond can be formed and once it's formed it can't be broken".
Inside, she told the audience the film was "filled with love".
Does the movie sound like on you'd like to see?
Well, it's due to be released in Australian cinemas on January 19.