Nick Kyrgios makes bizarre threats on social media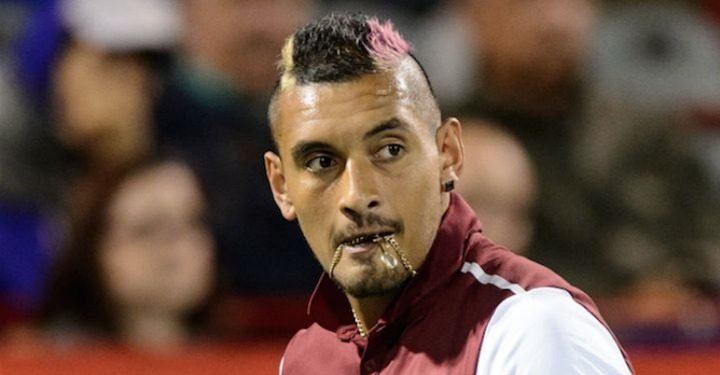 Just when you thought Nick Kyrgios was quietening down, the feisty tennis player has caused a stir on social media after a Q and A with his fans.
Nick called out to fans today on Twitter saying he would answer any questions they had and he certainly didn't hold back.
He's reputation for not actually caring about the game he plays seems to be well intact, with the player threatening to quit immediately if he wins the US Open.
Nick has previously threatened to quit before his 27th birthday, prompting a fan to ask: "what if you became number one and where playing at your best at 27. Would you still quit?"
"If I won the US open now u would never see me again," replied Nick.
Ad. Article continues below.
He then went on to answer questions about smoking marijuana while on tour, which he says is okay, and if he was in love – to which he said "yes".
Only weeks ago, Nick was reported as saying he was thinking about quitting tennis and pursuing a career in basketball instead.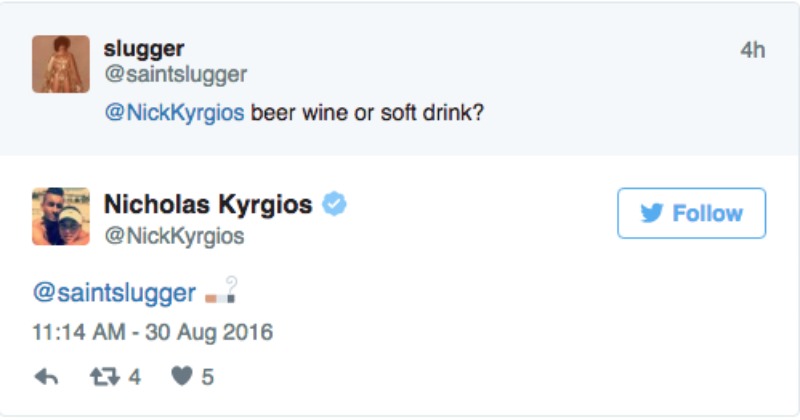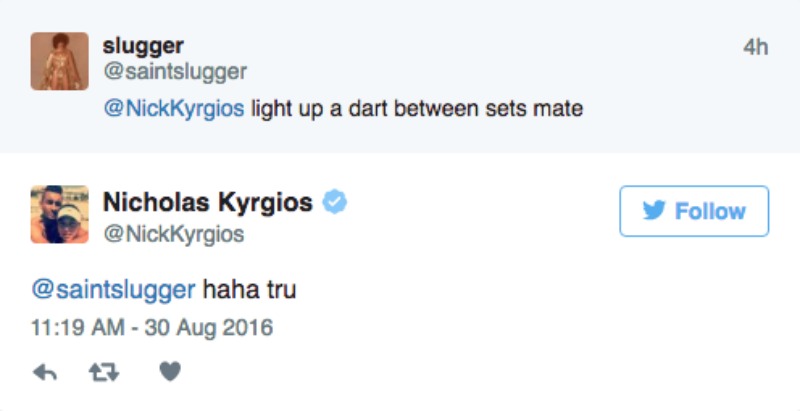 Ad. Article continues below.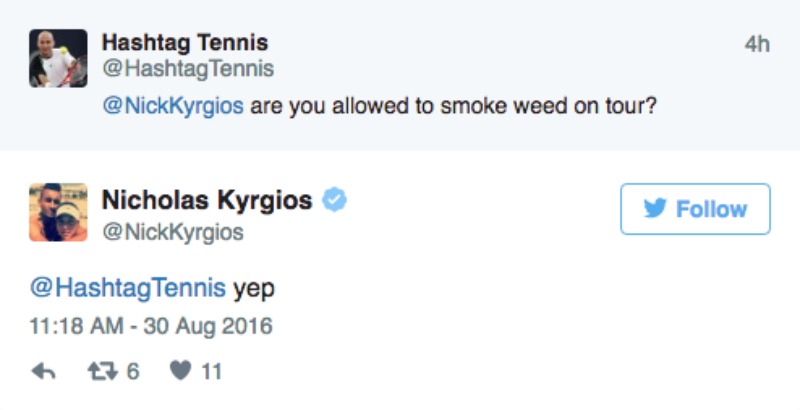 The young star has been courting controversy since he joined the pro tour, being fined multiple times for swearing and throwing tantrums on court.
He has been reprimanded for his attitude and told to straighten our if he wants to keep his spot on the Davis Cup team.
Despite all the controversy, he is still greatly admired for his natural skill which many say could see him turning into one of the greatest players of all time if he committed himself to training.
He notoriously admitted he sometimes doesn't practice in the lead up to major tournaments and said he prepared for his Wimbledon match against Andy Murray by playing video games.
While his talent is immense, his attitude has put many people offside, with some saying he needs to show more respect and appreciation.
Would it be a waste of talent if Nick quit tennis? Do you think he will ever change his attitude?