Newsreader Hugh Riminton shows the scary result of skin cancer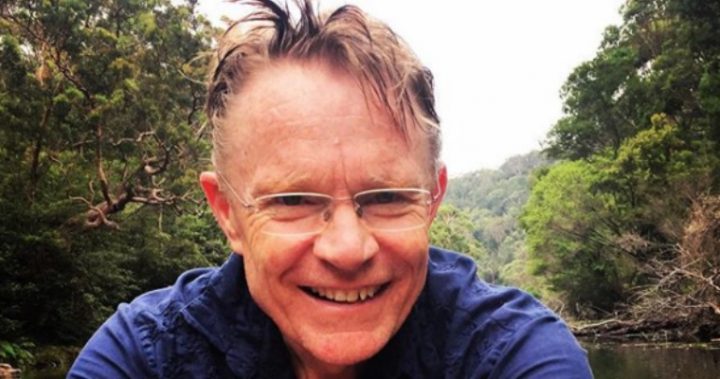 He's lived in Australia and spent a life as a foreign correspondent in even sunnier climes, and now it appears news reader Hugh Riminton is paying the price.
The veteran reporter and presenter has issued a sobering reminder to Aussies to protect their ears, after he underwent surgery and a skin graft to remove skin cancers from his own. MOHS surgery stands for micrographic surgery, which is seen as the most effective way of removing basel cell carcinomas and squamous cell carcinomas – the two most common types of skin cancer.
Friendly reminder: put sunblock on your EARS. 5hrs of MOHS surgery and a skin graft later#SunSmart @CancerCouncilOz pic.twitter.com/7LaKEzgqti

— Hugh Riminton (@hughriminton) August 24, 2017
Riminton is currently a senior reporter on  Ten Eyewitness News, having co-anchored the news bulletins with Sandra Sully until February, but he's also reported from more than 40 countries, according to Wikipedia. 
Ad. Article continues below.
SunSmart WA applauded the journalist's tweeted reminder to put sunscreen on the ears, adding that Australians should "ditch the caps" because the headwear doesn't protect the neck, ears temples or sides of the face.
"Baseball caps and sun visors do not provide adequate protection to these areas, which are common sites for skin cancer, the non-profit advised.
— SunSmart WA (@SunSmartWA) August 24, 2017
Riminton is not the only reporter to issue a friendly public warning on the issue.  Channel 9 newsreader Georgie Gardener took to Instagram earlier this year to tell followers to get their skin checked for cancers, after she had one cut from her back. She'd previously had a squamous cell carcinoma removed from her face.
Are you careful about protecting your skin from the sun? Have you had skin cancers removed?