Newspapers to print ads about why they're still relevant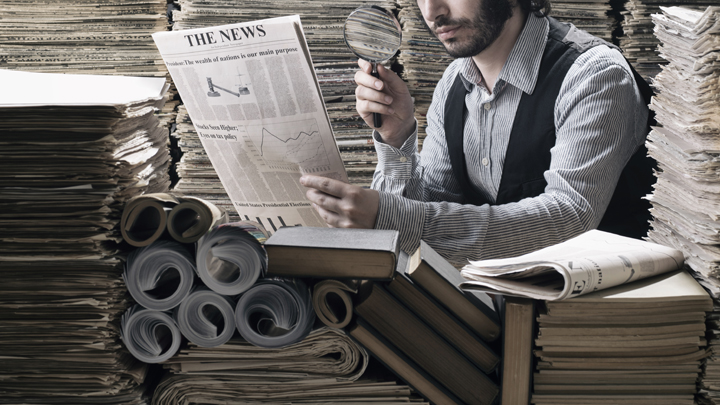 It's really no secret that print media is struggling in this country and abroad as more and more people get their news from online, 24/7 news sources. And in one last grab for our attention, the big four newspaper publishers are going to be running ads to remind us of the good ol' days. But is it too late?
The largest marketing initiative ever undertaken by The Newspaper Works, the newspaper industry body, the new campaign is designed to convince those who have turned their backs on print to come back to where it's safe and inky.
According to B&T magazine, The Newspaper Works CEO, Mark Hollands, said, "This has been a real collaboration between the major publishers. We began with the premise of creating a message that was true for all newspapers in metropolitan and regional areas. The enthusiasm we have had from publishers and editors across the spectrum of newspapers in Australia has resulted in this campaign.
"Newspapers have been influential since their inception. History shows that great mastheads have opinions and are unafraid to share them. Today, in the age of digital communication and media fragmentation, newspapers have maintained and grown their influence in our society". Would you agree?
Considering that at the end of last week, News Corp's Courier Mail came under fire for its disturbing 'Bride and Seek' headline, do you think that tabloid newspapers still have their place despite their inability to keep up with news?
Ad. Article continues below.
Even more confusingly, the big four publishers (News Corp, APN News & Media, Fairfax Media, and West Australian Newspapers (Seven West Media), want to publish their ads in newspapers, as well as in their digital editions. But who will read the ads if newspapers are struggling (as well as their paid online models)? It's a catch 22.
The new campaign is reported to show how influential print media is and highlighted how important a newspaper media campaign to stop alcohol-fuelled violence was. The aim, according to CEO of APN News and Media, Michael Miller, is "to drive trust, belief and action".
It's also no secret that there's got to be a lot of advertisers shaking in their boots, so no doubt this campaign is to put their minds at ease.
So tell us what you think tonight, do you think the new campaign will be effective? Or is it too late or too impossible a task to get us to buy newspapers again?