New Zealand's new flag designs: Which should they choose?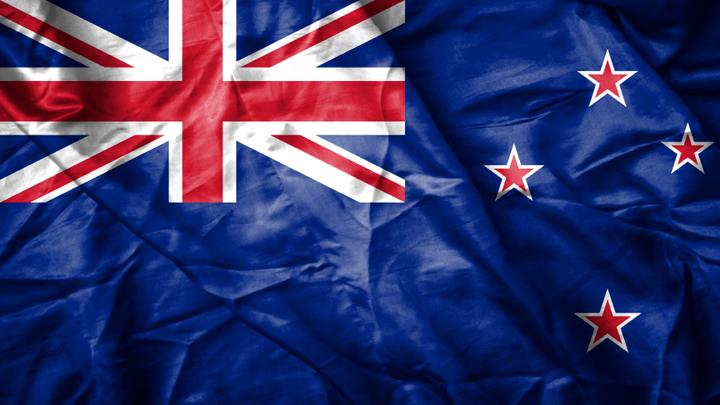 Since the beginning of this year, an official New Zealand Government campaign has asked the public to submit flag designs and choose what they'd like as their national banner going forward.
After a long independent panel process, 40 designs have been published, and four of those will be put to the public vote.
The existing New Zealand flag has been in use since 1902, however this is the first time in history that New Zealanders have been able to have their say on a flag design.
The Panel have reviewed all 10,292 suggested flag designs and announced this official long list:
ATTENTION NEW ZEALAND: These are the 40 flags to choose from as chosen by the Flag Consideration Panel pic.twitter.com/h6Ajt2uAem

— Kim Baker Wilson (@kimbakerwilson) August 10, 2015
Ad. Article continues below.
Some have called the designs disappointing despite the more abstract submitted flags.
In an open letter from the panel, they said they came to a decision on the 40 flags after "thousands of Kiwis across a range of communities told us when they shared what is special to them about New Zealand".
"A potential new flag should unmistakably be from New Zealand and celebrate us as a progressive, inclusive nation that is connected to its environment, and has a sense of its past and a vision for its future".
Cultural, vexillology and art and design experts were asked to review the longlisted designs, and due diligence of all 40 will be carried out, as well as intellectual property checks.
Ad. Article continues below.
Pax Zwanikken, a New Zealander based in Sydney, made the longlist twice but said he didn't feel the entire process necessary and PM John Key's decision has been costly (around $26 million).
"I think there is a strong sentiment that this process isn't something the public really asked for at this time, but rather something pushed upon them," he said, reports The Guardian.
"But that said, it's happening now so I think we should turn our energy towards making sure that this money isn't wasted and that we take the opportunity to create something good out of it".
Once the longlist is taken down to a further four design, they will be put to a public vote in a November referendum.
A second referendum, to be held in March 2016, see the current flag and the preferred alternative design go head to head.
Ad. Article continues below.
If the current flag wins, it's safe to say Australia may never give the controversial idea a spin.
Tell us, which flag design do you like best? Do you think that New Zealand should change its flag? Should Australia?