New Zealand stakes a claim on popular Aussie food product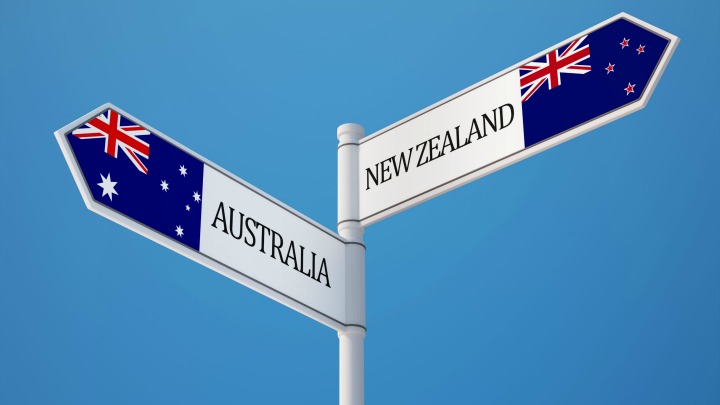 When it comes to Australia and its good friend New Zealand there has been a lot of give and take over the years. There have been arguments over sport, which nationality can claim Russell Crowe and for decades the two nations have argued over who created the pavlova. It's all been carried out with a bit of gentle ribbing and some good humour.
But no more.
New Zealand is moving to trademark the word 'Manuka', and it has taken Australian honey producers by surprise.
You've probably seen the little golden pots of Manuka honey on the shelves of your local supermarket. It's often clearly identifiable because it costs quite a bit more than the 'regular' stuff and celebrities have really gotten behind the quality of the product, which has made it hugely popular.
It's not just the celebrity endorsements that add to the cost though. The reason this honey is liquid gold is because it's produced from a single plant — Leptosermum scoparium. (Say that with a mouth full of marshmallows.) When the stuff gets exported it sells for around $150 per kilogram and as you can imagine the demand is growing in places like China because this honey has healing properties.
Ad. Article continues below.
It's an industry that collectively generates $300 million to the Aussie and NZ economies.
Despite the fact that the plant is native to Australia, the Kiwis feel the word 'Manuka', the plant and the honey bees that make the honey are theirs and so have set about making the name theirs.
"It's a lot about New Zealand and that needs to be because the consumer wants it from New Zealand, wants to know that that word, Manuka, is linked to New Zealand and that's what we're doing," John Rawcliffe of the NZ Unique Manuka Factor Honey Association says.
According to Rawcliffe the action is no different to that undertaken internationally for champagne and whiskey.
Should the Kiwis be successful in its push, Aussie honey producers wouldn't be able to call the product 'Manuka' and are instead being encouraged (by those friendly New Zealanders, no less) to call the Aussie product 'Tea Tree' honey.
Ad. Article continues below.
"The word [Manuka] is a Maori word, and that needs to be protected and ensured it's held in its rightful place here as part of New Zealand," Rawcliffe says.
Understandably the Australians thinks the move is ridiculous and the Australian Honey Bee Industry Council says it has evidence the word was used in Tasmania in the 1800s.
Do you enjoy honey? Do you eat Manuka honey? What do you think about the New Zealand decision to trademark the word 'Manuka'?