New Zealand Person of the Year goes to 59 year old, Mary Quin!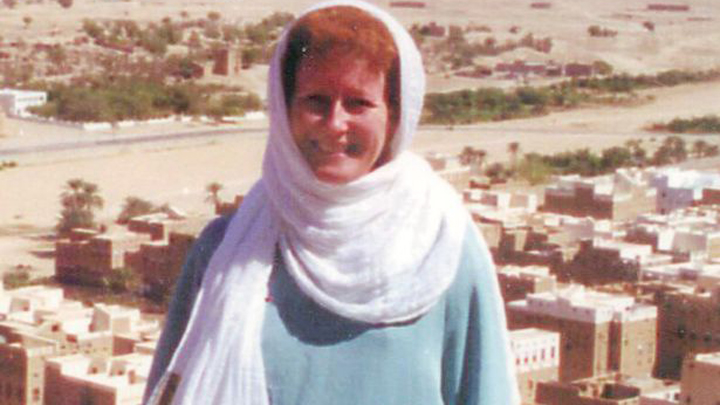 It isn't every day you hear a story like this. Overnight, a panel of senior journalists from the New Zealand Herald have chosen and announced the New Zealanders of the Year for 2014. The winners are Mary Quin and Brendon McCullum.
Brendon McCullum is a New Zealand international cricket player. And this year he has been through incredible challenges that have tested him emotionally and mentally on and off the field. You can read his story here. Today we want to focus on Mary Quin, because we feel that he story will connect with you and even might inspire you.
Mary Quin has an unusual tale and one unlike any other. She is a technology tycoon who has found great success in her career, but she also came face to face with a terrorist in Yemen and after standing up in front of an international court, she was integral in putting him behind bars.
The New Zealand Herald reports that she was held captive by his team once once. And her story is a scary one.
IN 1998 she was sitting in a military helicopter after a kidnapping and shootout in Yemen. She stared at two bodied wrapped in blankets that lay beside her feet – these were her fellow tourists. She had been one of 18 tourists taken hostage. In the shootout when the militants had confronted the kidnappers, she was used as a human shield. She was walked through the gunfire with a AK-47 jammed into her back. She freed herself when her captor was shot and fell to the ground, she was able to wrestle the weapon from his hands and ran to safety.
Ad. Article continues below.
This year, Mary Quin stood up in front of an international court and testified against the mastermind behind the kidnapping, murder and shootings. His name is Abu Hamza al-Masri and he is a fundamentalist. Mary spoke with strength and with passion. She had already proved to the world she was courageous when she fought to free herself, but she did it again and this time, it wasn't just herself who she saved, it was everyone that could have endured the same thing as she did and worse.
Although the incident happened over 15 years ago and the ordeal wasn't finished until this year and the memories and story will stay with her forever, Mary has never let it define her. The Harvard Business School graduate is one of the most inspiring business women around. She is Chief Executive Officer of Callaghan Innovation, has climbed the corporate ladder to the stop amidst the other things happening in her life and for that alone, she should be congratulated.
But Mary Quin is a brave woman, a courageous woman and one who has a story very different to anyone else's. So today we congratulate her on being awarded New Zealander of the Year for 2014.