New twist in Bali cop murder case involving Australian woman emerges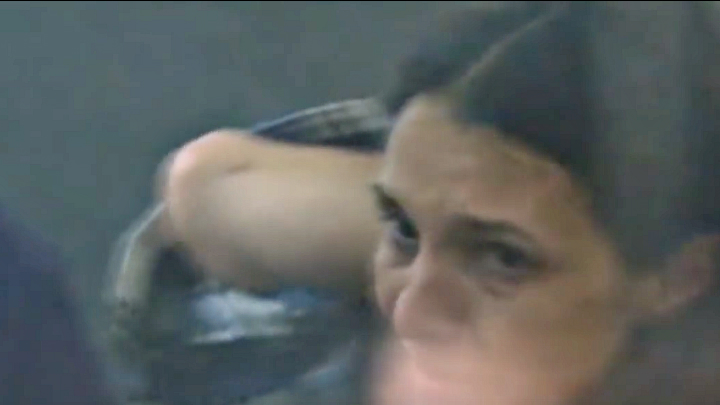 Earlier, a Balinese policeman, Wayan Sudarsa, was found in the early hours of Wednesday on Kuta Beach with more than 40 wounds.
Sarah Connor, a 45-year-old mother of two from Byron Bay, and Briton David Taylor were taken into custody as they had been seen with the victim prior to his death. Little was known about the incident at that point but Ms Connor was spotted with what appeared to be a bite mark to her thigh sparking questions from the public if a sexual assault was involved.
Now, Mr Taylor has told police that murdered cop Mr Sudarsa had held Ms Connor down in the sand and that she had screamed, attracting passersby who came to her aid.
Police said the injury to Mr Sudarsa may have been caused by a broken beer bottle and both Ms Connor and Mr Taylor have been charged with murder, assault causing death and group assault after being questioned on Saturday.
Denpasar Police Chief Hadi Purnomo told the ABC some of the suspects' statements did not match during initial interrogations. While both admitted to being at the scene of the crime on the morning of the policeman's death, the pair denied killing Mr Sudarsa.
Ad. Article continues below.
He said witnesses had seen the suspects wrestling with one another and police were looking for clothes the suspects were wearing that morning.
A motorbike taxi driver whom police called back to the scene on Saturday night told them a woman with blood on her clothes had asked to be taken to a police station but he refused.
Mr Erwin Siregar who also represented Schapelle Corby said, Ms Connor had arrived in Bali on Tuesday and Mr Taylor met her at the airport, where they bought beer before returning to the man's homestay.
"Then they are going to the restaurant, she drank a beer, and then they are going to the beach with two beer bottles, one each," he said as quoted by ABC News.
Mr Siregar said they had been kissing on the beach after arriving at 11:00pm and leaving about 3:00am.
Ad. Article continues below.
He also said Ms Connor had signed a document enabling police to detain her for the next 20 days while investigations continued but that time can be extended by police to up to 100 days.
This morning, police officers mourned outside Mr Sudarsa's home ahead of a traditional Hindu cremation ceremony. His son told the ABC that his father died doing his duty.
Back in Australia, Ms Connor's family said in a statement their thoughts and love are with their daughter, adding that the Byron Bay community was "heartbroken" over reports she had been named a suspect.
"Our thoughts, hearts and love go out to Sara as she deals with this thoroughly tragic incident."
The statement said the community "to whom she has given so much" is offering all it can in return.
Ad. Article continues below.
"Our hearts go out to Sara and her family and we will do all we can to help her through this very difficult time."
The murder charge carries a maximum of 15 years in jail.
What do you think of this case?