New study shows global warming is not slowing down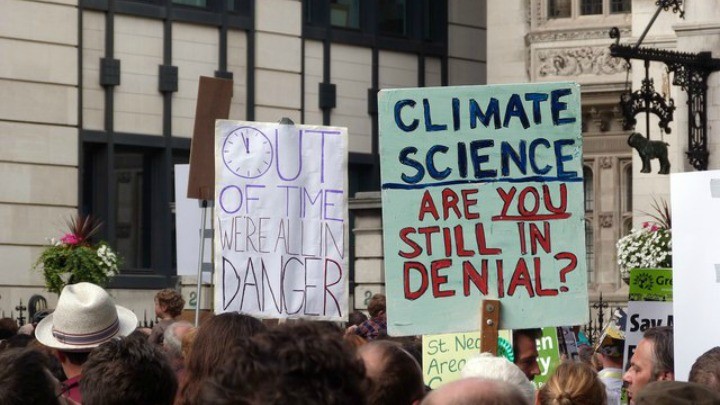 Climate change sceptics will have to come up with a new argument because the theory that global warming has slowed down, or stopped, in the past couple of decades has been debunked.
New research by scientists from the National Oceanographic and Atmospheric Administration (Noaa) and National Centers for Environmental Information (NCEI) in North Carolina shows temperatures are not only on the rise, but have increased more than anyone predicted in recent years.
The findings even contradict those of the International Panel on Climate Change's statement from two yers ago that the global surface temperature has shown a smaller increasing linear trend over the past 15 years than over the past 30 to 60 years.
Researchers analysed surface air temperatures from thousands of weather stations on land and at sea and found that from 1998 to 2012,  global warming was more than twice what had been observed by the IPCC.
Professor Mark Maslin, Professor of Climatology at University College London, was reported as saying: 'This important re-analysis suggests there never was a global warming hiatus; if anything, temperatures are warming faster in the last 15 years than in the last 65 years."
Ad. Article continues below.
"A whole cottage industry has been built by climate skeptics on the false premise that there is currently a hiatus in global warming. 'This is despite climate data showing continued warming of the Earth surface.'
As it turns out, 2015 could be the hottest year on record… again. Antarctica experienced its two warmest days ever recorded in March this year, and Equatorial Guinea, Ghana, Venezuela and Laos have all set national temperature records in the past five months, while globally January to April this year has been the warmest on record at 0.68°C above average.
With the Paris climate change talks coming up at the end of the year, in which the world's leaders set a course for action, this information should get things moving.
Tell us: Are you concerned about global warming?